5 Things You Need To Do Once You Get Into Cardiff As An International Student
9 March 2022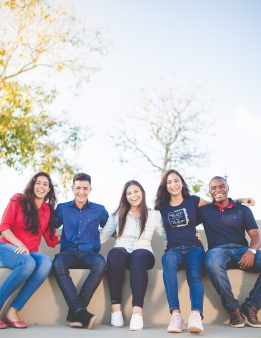 Now you have gotten to Cardiff University and you are settling in nicely. While settling in, there are some important things you need to do to get through the system easily, especially as an international student.
1. BANK: There are different banks in the UK and depending on your needs, you can talk to staff for advice. It's important to have your bank account so that if you get a job, you can be paid through your bank account. You can also easily receive money and make payments. Your account could also give you access to a debit card which you have to ask your bank advisor about. Do your research and find a bank that is close to you and also serves your need.
2. BRP: This stands for Biometric Resident Permit. During your visa application, you may want to list Cardiff University as your collection point. You will receive an email or letter regarding the collection date and time. You can read more information about this on the Cardiff University website.
3. GET YOUR NI NUMBER: This stands for National Insurance Number. It is like your identity code which is very useful and may be asked for in some cases. Depending on what you are applying for, you may be asked for or asked to state if you have it or not. To get your NI, you can click here to read more and sign up. 
4. REGISTER WITH A GP: This is very important as it gives you access to good health care. A simple way to do sign up with a GP will be to google for a 'GP in my area'. Usually, the search will give you options. You can read the reviews and also call them to see what kind of medical offers they have that may benefit you based on your needs. You can walk in there and let them know you are a student looking to register with them.
5. REGISTER TO VOTE: As a student, you can register to vote though you have to check your eligibility. This means that if there is an election going on in your area, you actually have the right to participate. Click here to read more and sign up to register to vote.
There you go! 5 simple things to get you started with easing into the UK system as an international student.