Preparing for the second year of uni
12 August 2022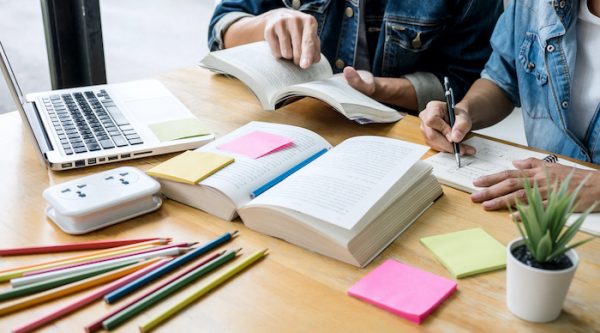 And as usual, another batch has graduated and left uni and another is about to begin their journey. But for those in the middle, especially us who have just completed their first year, it might've been a reality check, might've been fun, interesting, shocking, or even scary. But congratulations to us for getting through the first year and now having something to look forward to.
These are some tips that I have given myself to help prepare myself mentally and physically for the upcoming second year especially as a medic because the intensity just keeps on increasing:
1. Enjoy the summer holiday
As the years in uni increase, the summer holidays keep getting shorter.
This is the time to rejuvenate and enjoy the utmost time with family and friends. It is a time to explore the city or cities and to learn more about where you're studying. I personally love food and sightseeing and I've taken the time to explore different restaurants across the city as well as various tourist sites in Cardiff which I have talked about in my other blogs. Check them out here.
I think it is important to rest and allow the body to recover to be ready for the upcoming challenges and experiences that await us!
Roath Park sunset                                                  Bute Park 
2. Find what works for you
I am sure the first year has taught us a lot about how we function. This might not work for everyone, but I think creating that right schedule can help balance studies with other things around you.
It is important, especially closer to the uni opening date, to find that pattern that is beneficial to you. Finding a sleeping time that works for you, a time you enjoy studying, an extra-curricular activity or hobby you like doing or a sport you enjoy playing.
During the first year, we may have all found our interests but have been scared to pursue them, have had no time, or simply have just ignored them. Taking care of both our mental health and physical health is essential in education and achieving a balance to help us function allows us to maintain that.
And if you did miss joining a society or club in the first year, now is always an opportunity. Cardiff university does have something for everyone and if there isn't, you can create your own! Check this website to learn more.
And many many more…
3. Be prepared study-wise
Starting uni and doing exams for the first time at uni may be daunting as we may not know our methods of study or how we learn. The first year may have been a process of discovering what works best for yourself and it is important to implement this knowledge in your upcoming uni years.
If you found out physical notetaking works for you then do that, if you found doing quizzes helps you then do that and so on and so forth. Cardiff University does offer support with learning, and it may be worth having a look if you are still struggling. Students studying medicine can always get more help through MyMedic.
It is also essential to not forget everything that you have learnt and make sure to refresh your knowledge before you return to uni in September/October.
4. Work experiences and internships
This is a good time to look up what the university offers in terms of experiences and internships for the next summer, so you don't miss out on deadlines to apply for them! You can even apply to external sources that provide the same. It is a good opportunity to grow your CV as well as discover more of yourself as a person and where you'd fit in best and most importantly what you like and enjoy most.
I have extensively given resources and websites on my other blog. Please check it for more information.