Study-abroad in Cardiff and around the World
28 May 2022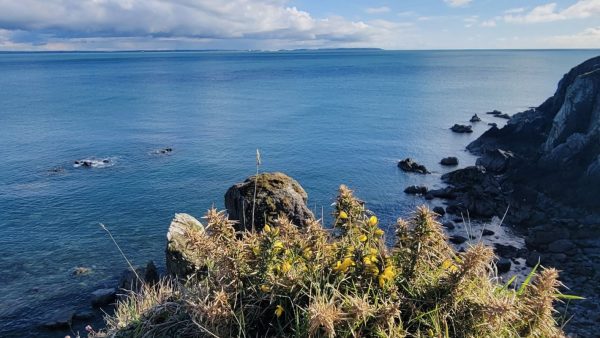 Have you ever wondered what it would be like to study in another university? The different experiences, people, and activities that you will encounter enabling you to have a whole new perspective about your university.
One of my flatmates is a study-abroad student from Colgate University in America studying for a neuroscience degree. She came to Cardiff during her third year for around 5-6 months with a group of 10 other students from the USA, all doing different courses in America. They were doing modules that counted towards their respective degrees alongside learning Welsh and discovering the Welsh culture, language, and country. They also had a chance to explore different parts of Wales and Europe.
Their experiences in Cardiff as international students studying in a UK university is what I will focus on in my blog and the opportunities Cardiff has for their students to undertake the same. (Pictures below have been taken by some of the American students)
Quoted from them:
"Both the city of Cardiff and the university itself offer many activities that make studying here super enjoyable. Cardiff has something for everyone, and the city is extremely manageable because of its size. The nightlife is good with many clubs and bars to choose from on almost every night of the week. The academics back in the US are more challenging for sure but the relaxed nature of the studies here allows you to get a more well-rounded experience." – James Cavallo
"I love Cardiff WOOOOOOOO" – Rachel Ewanyk
"Cardiff is the best. This is a great place to attend university as there is so much to do as a student here. There is an endless number of societies you can join and there is always something to do. The school does a great job providing the students with activities like the socials at the student union" – Brian Buys
Currently, applications for the study abroad opportunities as part of your degree for the year 2022/23 (autumn semester) are closed with applications for spring 2023 opening soon. Cardiff offers lots of opportunities that tailor to everyone's needs. Make sure you check here for more information regarding your degree specifically or the programme generally. Studying abroad can be an amazing and enlightening experience only if you are prepared for it. Read this guide by the university if you're interested in applying.
It is also worth mentioning that Cardiff allows students to undertake an international experience abroad during the summer through the global opportunities international summer study programme. You can either choose to learn a language abroad or just choose to study any subject of your choice for a minimum of two weeks at any recognised institute in the entire world. Bursaries may be available, but more information can be found on the website.
Other than that, Cardiff offers internships in several places around the world some of which are eligible for 'Global Wales Discover' funding. Internships are beneficial for enriching your CV in the future and just to broaden your perspective as a student. The internships are inclusive of health students offering them opportunities to undertake hospital-based clinical placements through the 'Work the World' website. More information can be found here.
Lastly, there are opportunities to volunteer abroad individually or with a group allowing you to discover more, see more, learn and appreciate more. I hope you have enjoyed this blog and you have an open mind full of ideas!