Pointers to help you pick your accommodation
10 February 2023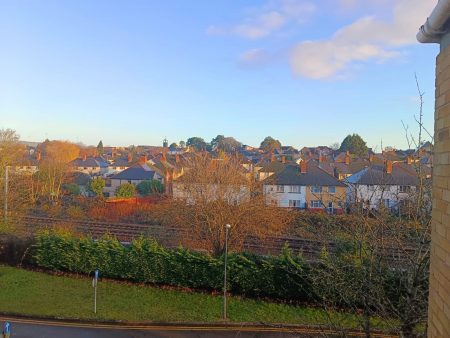 Moving to University comes with a whirlwind of decisions and one of the most important ones is deciding where to live! And fairly so, since a huge chunk of our university life revolves around the people we socialise with and the place we live in can connect us to them. Also, living away from home brings with it new joys and challenges which sometimes can be shared with your flatmates. It is therefore more important to pick the right people and the right place!
So, here are some pointers to help you select your accommodation:
1. Distance from your Course Building!
This might sound silly to some but being close to your University building, specifically, the building that hosts most of your courses is extremely important. This not only gives you the encouragement to attend all your lectures (and reach there on time without major hassle) but also makes it easier to find other people who are in your course since a lot of people follow this tip. Socialising with your fellow classmates also becomes easier since the distance is not much and you are close enough to go out without worries!
2. Type of Accommodation
It is important that you thoroughly consider the different types of accommodation and then decide which one suits you the most. If you prefer being alone in your living space, there are options such as studio apartments which do not have much interaction. However, if you want to share your space and be more social, options like en-suites or just shared accommodations might suit you better! Moreover, the sociability aspect of accommodation can differ vastly so it becomes important to pick the right one. There are some accommodation options which are simply all girls or have a majority of a group so it is also crucial to do your research and find out which one matches your criteria.
3. Costs and amenities
Hands down the best and most essential pointer! When you are deciding on your accommodation, money will obviously play a major role as a factor. However, what most of us students forget is that the budget for our rent is just one part of the spending! Other than that, it is important to factor in the bills, the socialising and the shops nearby. When you are picking your accommodation, remember that apart from just rent, you need to look up the shops (especially grocery since it is a recurring expense) surrounding the place, the different fun things to do around and the cost of living raises. Moreover, if you are living in a house that does not include the bills, please don't forget to factor in the recent rise in living costs and bills.
While there are many other factors that can influence your decision of where to live, I have tried to pen some of them down. The easiest way to pick the right accommodation is to decide your personal criteria and rate the options against a checklist! If you are wondering where and how to get the needed information about these accommodations, don't worry, it's all on the University website. Get on Google and get all the details before you make a final decision. Importantly, try to connect with previous students and/or student ambassadors so that they can help you to get the information.