Places in Wales that are a must-visit!
8 June 2023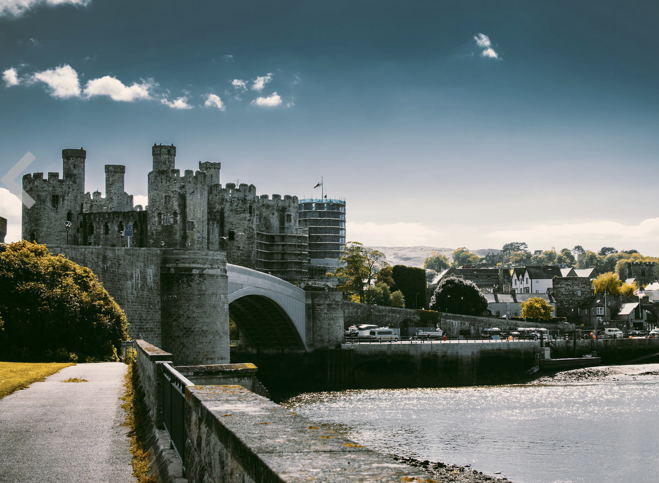 Cardiff, being the capital of Wales, is known and loved by many! Especially us students who see Cardiff as their home. However, what must of us don't find out until very late is that Wales is full of other hidden gems that you need to check out before you leave Wales. Be it beaches, mountains or man made architecture, Wales truly does have it all!
So, here are the places I think you should visit while in Wales:
1. Snowdonia
This place is definitely heaven on earth. If you are a nature admirer, you might be entering your personal heaven as well because Snowdonia is filled with mountains, waterfalls and more that will captivate your mind and heart! Snowdonia is on everyone's must-visit place and for good reason; it houses some of the prettiest castles and forests in the UK. And if you are up for a good adventure, it also has white water rafting, zip lining, surfing and trekking trails. You can definitely take a trip to Snowdonia and not get bored for days on end.
2. Gower Peninsula
Gower Peninsula is truly one of the most underrated places in Wales! The peninsula has it all: sprawling beautiful beaches to high-reaching gorgeous cliffs. It was also the UK's first designated Area of Outstanding Natural Beauty (AONB) and the reason is clear. You cannot tear your eyes away from the beauty of the beaches and bays that are found in this region. Not only that, there are several coastal treks and exploring trails found in this area for curious minds. It is the perfect place to take your friends for a quick trip this summer!
3. Hay- on-Wye
This is a book lover's paradise and a personal favourite. If you love books and you are looking for a place to visit, look no more because Hay-on-Wye has over 20 bookstores and all the famous authors head to this quaint little place in the summer for the annual Hay Festival! It gathers over 80000 people every year and is a truly amazing place to be. Not only that, there are over 150 listed buildings and hotels in this town. So if you are looking to visit a place in the end of May, let this one be number one on your list.
4. Tenby
Tenby is a beach lover's version of heaven. This little town has all that you could want from a beach vacation. The beautiful beaches of Tenby are also the perfect place to be if you are looking for a place to go fishing. There are numerous fishing trips organised by people here. It is also your place to shop around  as Tenby harbours some great boutiques, some local stores and beautiful shops. You can shop to your heart's extent and never get tired of this little slice of beauty. The vibes of Tenby are unmatchable and will make you feel like you are in some European town for a break. I would recommend heading here with friends or in a group so that you can truly enjoy the picnic-y vibe of this place and catch multiple beautiful sunsets.