Meet Harry – third year student enrolling onto MSc Engineering Net Zero
31 May 2023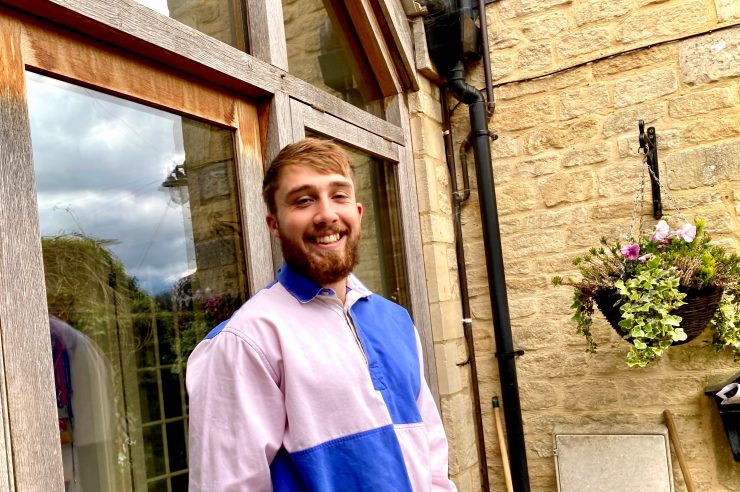 Third year Civil Engineering student, Harry, has an interest in sustainability and will be enrolling onto MSc Engineering Net Zero at Cardiff University in September 2023. We asked him a series of questions to learn more about his university experience and the reasons behind choosing this MSc.
1. Do you enjoy studying at Cardiff University?
I've had a great experience. I appreciated the freedom to follow my passion and the guidance I received throughout. I have an interest in sustainability and Cardiff has a proven commitment to this through modules and their research. My dissertation was focused on carbon contained within building designs and I enjoyed focusing on a subject I was passionate about.

Student life at Cardiff is also an enriching experience with easily accessed cultural, social, and recreational activities through various societies and facilities. I was involved with rugby societies and found it a great way to make connections and develop friendships. Cardiff's unique location has also been a healthy distraction from studies with beautiful coastlines and breath-taking landscapes of Wales along with its stunning blue and green spaces right on the doorstep. You won't be bored!
2. Why have you applied for MSc Engineering Net Zero?
As a student already studying at Cardiff University, I have learnt that changes are needed across the whole of civil infrastructure. The problems with climate change will increase in the not-so-distant future and I'm interested in applying for this course to see how engineers are going to confront and overcome these problems for the future.

There must be a shift among stakeholders if we are to have any chance at meeting the Net Zero collective target. Decarbonisation is the defining societal challenge of my generation. With this MSc, I'm hoping to gain the skills necessary to combat this challenge and have a career executing the emergence of carbon-neutral infrastructure.
3. What interests you about MSc Engineering Net Zero?
The path to achieving Net Zero sets before us a wide range of multi-disciplinary problems. What's interesting about this course is that it provides a broad syllabus across all areas of engineering to gain the skills required to help find solutions for the future.

There is also a need for more effective communications across all sectors to help unify society in tackling the development of sustainability. I'm interested in learning how to help with this.
4. Do you have any plans after university?
I'd like to see some more of the world and then find work in London for a large-scale engineering firm. A company I'd particularly like to work for is Arup in London, a leading sustainable development company. I could work on exciting projects helping to create sustainable cities and buildings across the globe.
5. Would you encourage other students to study at Cardiff University?
Absolutely!  From personal experience, I have found that lectures have a good mix of industry experience and contain direct case studies to get involved with.  It's also been beneficial to have the ability to tailor your projects towards your own passions and interests. I know the MSc Engineering Net Zero will have more opportunities for this and I would encourage students to join me on this course to help find solutions to create a more sustainable planet.

Find out more, including how to apply, on the Engineering Net Zero MSc course page.