Overcoming exam stress at Cardiff University
16 June 2022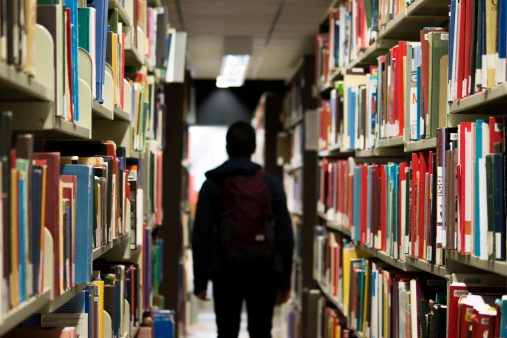 Exam and assessment periods at University are understandably stressful, and sometimes even overwhelming. However, since every student goes through it, it's important to keep in mind that you are not alone. To help with this, the University and Students Union (SU) have special events during these periods to aid students as they go through them.
Paws and Relax
The name gives a good idea of what this is – dog therapy. At least during the 2021/22 school year, Paws and Relax was brought to the SU to have an alternative assessment-coping method for students, running every alternate Thursday. The arrangement would bring in some adorable fur friends, and invite Cardiff Uni students to drop by to pet them. Dog therapy has been a proven method as relief for many different situations, and it's been an amazing initiative by the SU to bring this in for students. It's likely not something you would seek out yourself, but when you come to one session, you'll understand why it's so lauded. It doesn't get any cuter than this, so definitely look forward to it during the assessment periods when you're at Cardiff Uni.
Revision Aid
Who doesn't need a drink and snack when they study? That's what Revision Aid is for, when you're on campus in school studying intensively. Over the lead up to the assessment periods and during, Revision Aid sets up booths in different schools every other day to provide hot drinks, snacks, and general encouragement to help you through this time. You don't need to leave the library to treat yourself, Revision Aid brings these delicious coping mechanisms to you.
Usually, the schedule for the Revision Aid booths are posted on the Students Union's Instagram page, so definitely check there to see when Revision Aid will be dropping by your school (don't worry, it's not just limited to Cathays Campus buildings!)
Workshops
Maybe dog therapy and revision drinks and snacks aren't your thing, but wellness workshops just might be your cup of tea instead. In 2022, two such 1-hour workshops that were held in the midst of the assessment period were a Mindfulness workshop and a guided relaxation and refocusing session. Both were provided free to students who signed up – the Mindfulness workshop was held in-person at the Centre for Student Life and via Zoom, while the guided session was held via Zoom only. This way, students could choose to attend either depending if they wanted to make a trip in-person to a venue, making it more accessible.
Not only can these workshops be useful for the immediate assessment periods, but the skills/methods learnt and any other tips can be applicable to future periods of stress, not limited to your time at university either. It's an opportunity to learn a life skill, to learn ways to cope with stressful times.
Here at Cardiff Uni, rest assured that the University is introducing different initiatives to ensure students feel supported before and during the assessment periods. From the three above, one can see how different these can be, but all are equally useful.