Where to keep up with Cardiff University happenings on social media
16 June 2022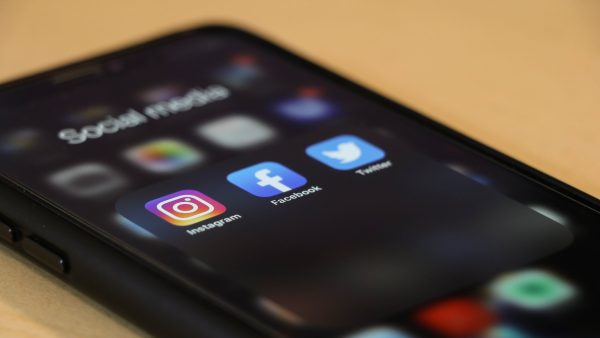 Having to keep up with all the happenings in the University can be quite hard, since there can be many things going on at once. While the University and Students Union sends out frequent emails to students' inboxes to inform them of the latest campus happenings, a more real-time update might be more useful for some. Luckily, the University and the SU have social media accounts that keep students up-to-date with everything going on, on a friendly, familiar platform. Here are some of the social media accounts you have to follow as a Cardiff University student!
With the Students Union being the beating heart of the student community at Cardiff Uni, it is only natural to follow the SU on their social media accounts. Here, you can keep up with the many events going on all year round, from concerts to fairs to end-of-year award ceremonies. They may also post job opportunities for students to work as staff in the building.
When it's time for the Autumn and Spring elections, following these accounts will make sure you know when voting opens – an important time to make your voice heard at University and choose who gets to represent the student body. The results are normally posted on social media too. Overall, following the SU's social media accounts means you'll be reminded of happenings you may have missed in their emails!
Of course, following the University's official social media accounts is probably the most crucial one on the list here. While like the SU the University will send important notices via email, they also post these announcements on social media – sometimes you might see these posts first even. Besides these, they also post and repost gorgeous pictures of campus and the wider city of Cardiff.
On the Facebook and Twitter accounts in particular, they also post about visiting guests and research going on at the University, so you get a glimpse into other parts of the University you typically would not know about. It's interesting to know what's going on beyond your school, so @cardiffuni should definitely be on your follow lists.
Give It A Go might be one of the most talked about parts of University life at Cardiff Uni. They are a great way to try out different activities you have always wanted to try, or going on affordable day trips and overnight trips so you have the chance to explore the UK. Their social media accounts, particularly the Instagram account, are useful in keeping up with the latest Give It A Go events happening.
Recently, in 2022, the Instagram account was good at informing when new trips and ticket sales were going live, so keep those notifications on if you decide to follow the accounts! If you're still unsure what Give It A Go does, have a scroll through their accounts and you'll get a fairly well-rounded perspective.
Cardiff Uni Libraries (Twitter)
This might be an unexpected entry on this list, but deserves recognition for sure. The Cardiff University Libraries have a Twitter account, which includes what you would expect – important announcements regarding the libraries and their campus services – but also more humorous tweets that you wouldn't expect. One can also see tweets regarding new library displays, proudly showing the work of the Uni librarians.