Roy Jenkins Halls Interview
20 September 2020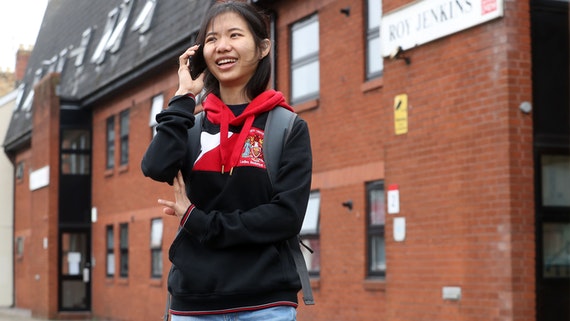 Roy Jenkins halls are located in Cathays, meaning that it is super close to all of the independent shops on Albany road and is close to two supermarkets; it is also less than a mile away from cathays campus. To learn more about these halls, I interviewed Aisha.
What was your favourite thing about your halls and why?
My favourite thing was probably being in loop of the university community, especially first year it's easier to make friends when you're in the loop.
What was something you wish you had been told before you moved in?
The quality of house appliances e.g. Irons tables, and hovers. I ended up buying my own as the house appliances are old and poor quality.
If you could pick accommodation again, where would you pick (not to be with friends, but singularly about the accommodation)?
I'm not sure, I was happy with Roy Jenkins as as there was a small number of people of people and it was it was near to the the city centre. If I didn't pick Roy Jenkins, I would maybe pick the hall directly opposite the SU by Woodville pub [Hodge Halls].
Which shop did you mainly use?
I used Co Op, Aldi and Sainsbury local mostly
How did you socialise within the accommodation?
Our kitchen was our common area and it was very small, but we managed.
How did you find sharing a bathroom if you did?
I hated it; ideally en-suite bathrooms are the best option.
Could you describe the experience and overall vibe of these halls?
It had its ups and downs but the overall vibe was convenient, its location was great.
As with all student houses, there is a degree of cheap student living. Roy Jenkins' location more than makes up for the lack of an en-suite bathroom.