Aberdare Halls Interview
20 September 2020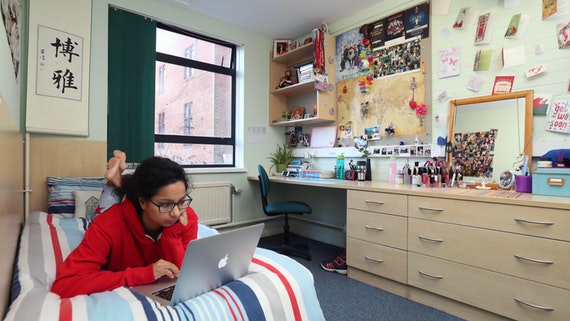 Aberdare halls is situated right next to the school of music and about a 3-minute walk away from Bute park! To learn a bit more about what it was like to live here, I interviewed Hannah.
What was your favourite thing about your halls and why?
My favorite thing about my halls was its location. It was very convenient and easy to get to the center of town.
What was something you wish you had been told before you moved in?
Something I wish I would have been told before I moved in was how quiet it was. Aberdare is definitely one of the harder halls to make friends in and there is definitely not a lot of partying.
If you could pick accommodation again, where would you pick (not to be with friends, but singularly about the accommodation)?
I would definitely still choose it to stay in. It was a lovely environment that you could work in and feel like you have your own space. If you want a Taly experience, it's nicer to just make a friend over there to hang out with and then still be able to come back somewhere quiet.
Which shop did you mainly use?
I used Hoffi Coffi the most just because it was right next door and super quick.
How did you socialise within the accommodation?
Socializing in the halls was mainly at breakfast and dinner. That was a really nice experience because you could always eat with someone which was important to me as I was coming into the country this semester literally not knowing anyone.
How did you find sharing a bathroom if you did?
I did have to share a bathroom, but my flat mates all kept them fairly clean so it wasn't too bad.
What were three key points about the halls?
Three key points about the halls:
1. it's super close to town and the university
2. It's very quiet
3. You get catered meals
Could you describe the experience and overall vibe of your halls? H
The overall vibe of the hall was very classy. The architecture of the building was beautiful. The rooms are older. And it's very quiet. It's definitely not for everyone but I really enjoyed my time there for the semester.