Fun Places to go in Cardiff (Part 2)
7 July 2022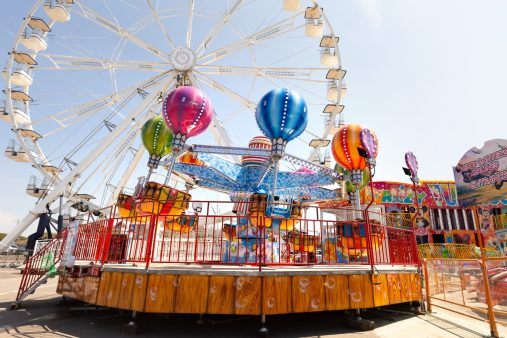 If you haven't read part 1 of this blog, make sure to check it out here. But here are more places to visit in Cardiff and around for the summer or just a weekend!
Techniquest
Who knew there was a place for sciencey geeky stuff not just made for the nerds! Techniquest is somewhere I personally wish to visit sometime in the near future.
Located on Stuart Street in Cardiff Bay, this is how the educational charity describes itself, "Techniquest has a worldwide reputation for creating programmes and exhibits, and our staff includes leading experts in science communication. Techniquest offers interactive experiences that are accessible to all, and that has been enjoyed in its centre by over 5 million people since its inception in Cardiff in 1986." It is located a bit far, however, the good thing is that there are Cardiff busses that take you directly till there like the 8 and 9.
Even though it is somewhere most school kids would go, it is open to everyone and is a great opportunity to discover and educate ourselves on little progressions and discoveries in the science world. The place has certain opening times and dates for their open exhibitions which cost something to attend but it is not very expensive and seems worthwhile! But they also have special events that happen on different dates. If interested their website is very detailed and explanatory and their helpline will answer any questions that you have.
Museum of Cardiff
The museum is found in the Old Library building right in the core of the city centre here. Not many people tend to even recognise this place me being one of them. I pass by it almost every time I am in town without noticing what it is.
The Museum of Cardiff is a fun and free opportunity to learn more about the history of this city and its amazing tales. This museum is extremely interactive and engaging allowing the visitor to answer questions, do puzzles or even click and discover by themselves. It is a wonderful place to visit for individuals, groups of friends and even families. In addition, the museum runs a diverse programme of events, activities, and exhibitions.
I had a great experience in this museum and what's greater about it, is that it doesn't just entail old tales of the olden days but modern history is also incorporated and recent happenings that have left a mark in history are present in the museum's gallery and are seen.
My favourite part about this museum is the 'Tile corridor' the museum has which has the most beautiful and intricate tile art embedded across the walls in a small corridor and is untouched from the 1800s with a very fascinating story behind it. Make sure you listen to it when you visit!
The next two are NOT in Cardiff but are very close to Cardiff; just about half an hour away and are definitely worth visiting.
Caerphilly castle
Located just about 8 miles away from Cardiff is this gorgeous castle. A little history and fact about the castle that I found extremely interesting is that this castle was built in 1268 and is the largest castle in Wales, second to Windsor in Great Britain! The castle also has a leaning tower that might be a bit wobblier than the leaning tower of Pisa but is considered one of its best features. The day can never be boring at the castle with towers to explore, a maze to negotiate, a dragon's den and the grandness of The Great Hall to discover.
There is also an exhibition and gift shop in the castle area enabling you to take a souvenir back if you want. Another fun fact about this castle is that the long-running British television show 'Doctor Who' chose Caerphilly Castle as a filming location for several episodes. It is definitely a place to visit!
Barry Island
Cardiff could get boring at some point and a little bit of digging led me to discover the famous Barry Island which is just half an hour's train away from Cardiff (Can book a ticket here). This little island that was connected back to the mainland in the Victorian era screams summer vibes. It has a long coast of golden sand and blue waters making up a beautiful beach meant for picnics, sandcastle making, swimming or simply just walking. It is a very calm place to spend the day in and just relax and take some time with friends or by yourself to unwind.
For people who are more adventurous, Barry Island's pleasure park offers all the thrills and adrenaline you need! From calm merry-go-rounds to a Ferris wheel to rollercoasters and nerve-wracking swings, the park caters for all. Water slides are also available, and the park is open throughout the day!
Other than that, the Island has countless arcades in every corner with various games and little fun bits to do. Whether you want to practice your basketball shots or do some fake driving and feel like a racer; everything is available and is cheap too. Just make sure you have some cash on you!
Feeling hungry? Being by the seaside screams fish and chips or even sizzling burgers. Surrounding the pleasure park and beach area are several restaurants, little truck food stalls and chippys which offer a variety of food. I would personally recommend fresh fish and chips! So tasty. And ice cream for dessert is the perfect finish for a warm, sunny day by the beach.
Lastly, if you would like to take back a souvenir home there are several shops on the Island as well. This website perfectly explains Barry and Barry Island in greater detail and more places that you must visit as well.
I hope you have enjoyed reading. Do comment and let me know if you want a part 3 in the future!