Things to do at Uni when your friends have gone away
30 June 2022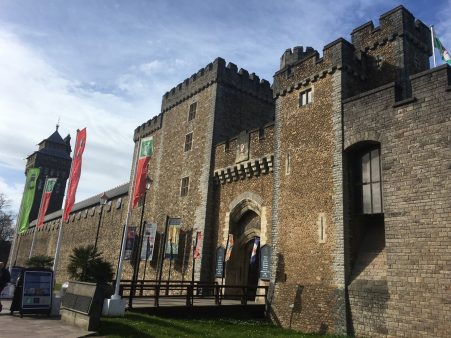 At multiple points throughout your tenure as a student at Cardiff University, you may find that your friends have gone home or are away travelling; this phenomenon occurring most frequently during the holiday periods for obvious reasons. Even for those staying in Cardiff over the summer due to work or dissertation commitments, this is a potential worry that they may have. However, Cardiff is a capital city, and as such has a plethora of things to entertain and fascinate you whilst you wait for your existing friends to return. From these opportunities, you may even grow your contacts doing an array of activities with people who share your interests.
Before focussing on the opportunities that the city itself can present, there are a number of things you can do to keep yourself occupied whilst still in Cathays. Should you be in an inter-semester holiday, then you could use much of your time to get ahead in your reading and preparation for next term's assignments. Personally, I listened to a sizeable backlog of Ancient Warfare Podcast episodes in preparation for my dissertation on the Second Punic War. The libraries will also remain open, allowing you access to a vast database of literary texts for both work and pleasure. Various societies will continue running sessions and give-it-a-goes over holiday periods and so even if you were not previously involved in their activities, this is a perfect opportunity to experience taster sessions to see whether you would have further interest in joining such a society. This is particularly the case for sports teams, who will likely appreciate the extra attendance due to the numbers they will lose over that period to members returning home or going on holiday.
Outside of university life, the city can offer a range of activities to entertain you for this period, from walking through the beautiful parks, to live music gigs. There are several historic sites for you to explore, from churches to stadium tours, with the most iconic of these being the castle. Tours at the castle are available to give you an opportunity to go inside and explore the different segments of the castle as they were constructed throughout the centuries. This is most prevalent in the southwestern corner where much Victorian construction took place to convert the fortification into a home. You can also climb to the top of the Norman Motte to look out over Bute Park. The are many arcades with places to eat, a variety of fascinating small shops, and beautiful photo opportunities too. The university and city both have societies and professional groups alike that host comedy and jam nights across a multitude of venues, and so if you want to go along to a night of entertainment where you may well meet like-minded individuals and potential new friends, these are the perfect places to go. Overall, there is plenty to do to keep you occupied whilst on your own in Cardiff, with my final piece of advice being to keep it varied, and to not find yourself getting bored by repeating an identical routine each day.