First year Cardiff University accommodation
10 February 2023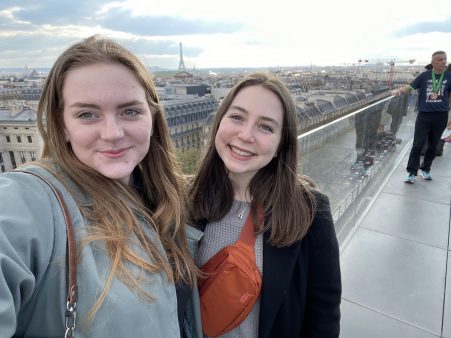 As a prospective student, once you've got your offer, the first point of matter would be choosing your accommodation. This can be an overwhelming choice but this blog aims to help you explore and break down your options. Key things to consider are location, cost and social life. It's best to consider what is best for you as this decision shapes your first year of university life through who you meet, what the atmosphere is like and how your finances are distributed.
There are many choices for Cardiff University accommodation. There are different options to meet different needs which will be addressed here: 
My accommodation
With Cardiff being my second choice university, it was quite a last-minute decision to come here, and I wasn't quite in on it. When looking at accommodation, I was first attracted to the nightlife and community in Talybont (we usually just say 'Taly') North but, due to being so late, there were no spaces left and I was allocated a room in a student house. I wasn't necessarily happy with my allocation and felt that I would miss out on the social life of living in Taly. However, I soon realised that I was missing out most on a 40-minute walk in the cold after a night out and excessive flat dramas. Also, it turned out that my allocated accommodation saved me a significant amount of money so I could afford to go backpacking around France with one of my housemates in the Spring semester. Who would know that this would later inspire a month of solo travel around Europe too? 
There is no right accommodation, so my advice would be not to stress. Even if you end up somewhere unplanned, you can make the most of the situation and you never know where you will end up. The best way to choose is to be realistic with what you want your university life to be like and make a list of which accommodation most meets your needs. You get a choice of three to prefer so there is a high chance that you will get at least one.