Charity shopping in Cardiff
18 April 2023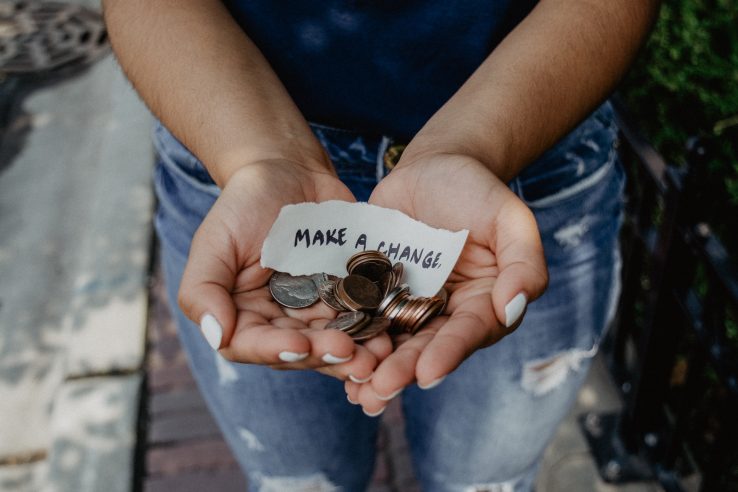 Let's talk charity shopping. If you are looking for inexpensive clothes, books, houseware, etc… and want to give back to the community, charity shopping is definitely for you.  Charity shopping is very affordable. Because most items are donated, costs are very low and proceeds go back to the specific charity that the shop is donating to. charity shopping is better for the environment and supports a cause all at the same time. Lets take a look at charity shops in Cardiff and what they support.
British Heart Foundation
The British Heart Foundation donates millions of pounds each year to heart and circulatory research. They also ensure 70p of every £1 is given back to research funding. British Heart Foundation collects and sells furniture, clothing, CDS/DVDS, books, electrical appliances, etc… Though there are many locations, the closest location in Cardiff is located on Albany Road in Roath.
Children's Wales Air Ambulance Shop
This charity shop is located in the city centre off Churchill Road. Donations to this foundation keep ambulance and and rapid response units running to save lives. Through donations, £8 million is made to continue saving lives in Wales. These critical care practitioners are trained to deliver life saving care whilst they transport patients to hospitals. All of this is possible through the donations made at charity shops and to the charity. The charity shops sell a range of items from clothes to house goods and more, all at affordable prices.
Islamic Relief Shop
Founded by medical doctors and activists, this organisation collects donations to fund disaster relief projects through Islamic values. Islamic Relief is a charity reaching across the world. I highly suggest visiting their website to see all the projects they continue to work on. 87p for every £1 is donated straight to programmes and initiatives. By donating your clothing and purchasing at this shop, you are supporting relief projects for those in crisis. They also offer volunteer opportunities through their Cardiff branch. 
Oxfam
The mission of Oxfam is to combat poverty. Through working in projects related to water safety, climate change, women's rights, and many more, Oxfam has millions working with them to end poverty. Oxfam runs an online website but Cardiff is lucky enough to have an Oxfam shop right in the city centre. With this location specifically, forms of media like books, movies, records, and CDs are more common however Oxfam accepts donations of clothing and home goods as well. There are also donation banks around south Wales to drop off clothing and recycle it to the charity shops scattered around.
Tŷ Hafan
Tŷ Hafan is a children's hospice organisation providing support for children and families affected by life threatening conditions. This charity is Welsh specific, serving thousands in the country. There are 19 Tŷ Hafan charity shops in Wales but the closest is located in Roath. Though the charity shops are a small portion of the money funding this organisation, these shops help tremendously. You can donate goods, arrange collections, or shop at the charity shops to support their mission of continue a fulfilled life for these children. For more information, visit their website to see how you can help.
This is just a small list of charity shops around Cardiff that support the community and offer great deals on things you may need. If you want more, comment on this blog post and I will make a part two.
Have fun shopping and supporting your local charities,
Lilly <3