Bookshops to check out in Cardiff
18 April 2023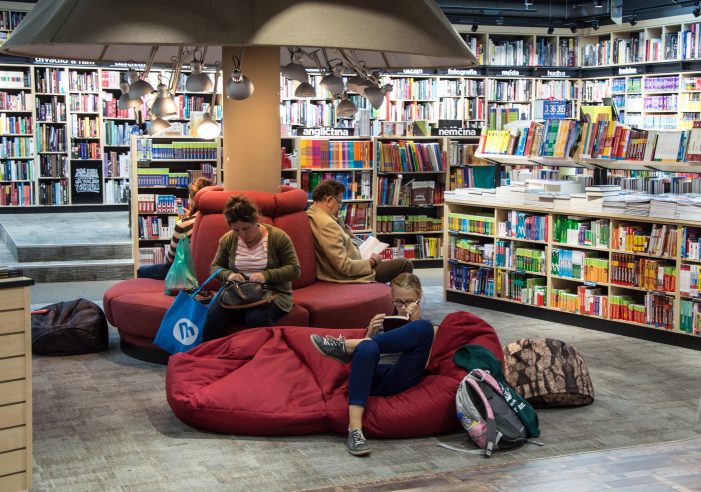 The city of Cardiff is heaven for book lovers. I say this not just because Cardiff is the birthplace of some of the most renowned authors of all time but also because it is peppered with quaint little bookshops. From charity shops to family-owned shops, Cardiff has a lot of books to offer book lovers. So, here are some of the shops that I have personally loved and would recommend you check out the next time you are in the city centre:
Waterstones
Of course, Waterstones is first. Yes, this might be a bit cliched but nevertheless, it is first on my list. That is because this sprawling bookstore is in the heart of the city and has two floors full of books!! Not only does it house the latest and trendiest books but it also has space for the classics and the antiques. The best part about this bookstore is that they house a wide collection of all kinds of books and perfectly label their sections, making browsing easy and doable. Every kind of book has a clear section and you can avail of their student discount as well! Moreover, the café at Waterstones is really nice, known especially for the coffee. They also have one of the best hardcover, limited edition book collections that deserve a look.
This heavenly little bookstore can be found in the Castle Arcade right in the city centre. Troutmark Books is a second-hand bookstore with books that span over a wide range of subjects: from history, art, politics, religion, and mystery to travel, health, welsh culture, military and more! Yes, it is packed from the ceiling to the floor with more books than you can imagine and it also has multiple levels of books which makes it more fun and cosy. The vibes in this shop are immaculate and make you feel at home instantly. The bookstore also has some really affordable books of great quality since it is a second-hand bookstore. Whenever you are willing to check out new subjects on a budget, head to this quaint bookstore and enjoy.
A true and hidden gem that most of us don't know about. Bear Island is a small yet immensely stocked second-hand bookshop located in Cardiff Market. It is known for being affordable and housing a wide variety of books. Their speciality has to be their comic books which are of great quality and less expensive than most shops. Bear Island is a bookstore with deep history as it has been standing there for 10+ years and has great reviews from most customers. Their collection is of different genres such as mystery, thriller, comedy, classics and more. Not just that, the location of the bookstore also adds to the cosy environment as it is surrounded by cute shops such as a flower shop opposite it and there are always book lovers browsing. The owner of the bookstore is super lively and helpful. If you are browsing in the centre and want to buy or exchange used books, do check this beautiful gem out.