Cartwright Hall Interview
20 September 2020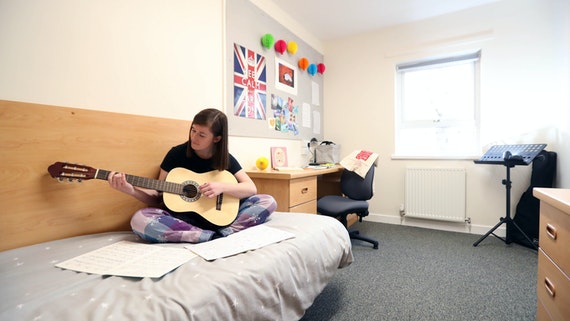 Cartwright halls are located close to Albany road with all kinds of interesting shops. To learn more about what it was like to live here, I interviewed Beth.
What was your favourite thing about Cartwright hall and why?
I loved being a little further from uni, the distance allowed me to separate work and home. The morning walk gave me some time to think or listen to music and get ready for the day.
What was something you wish you had been told before you moved in?
That the halls is at the end of a housing estate and next to an old people's home…!
If you could pick accommodation again, where would you pick (not to be with friends, but singularly about the accommodation)?
Probably Tally Court as it's reputation for being very social and close to Tesco's!
Which shop did you mainly use?
The amazing Albany road has everything you might need! My favourite shop is Ripple Living, which is a zero waste food shop. There's also the amazing Punjab's which sells amazing Indian sweets and snacks.
How did you socialise within the accommodation?
Our accommodation was split into two main housing blocks and smaller houses. We were all in a large group chat, someone would post in there that they were having pres and we would meet up! There were lots of flat parties but we also got to know each other by walking into uni together.
How did you find sharing a bathroom if you did?
I shared a bathroom with one other girl. Our bedrooms both were connected to a bathroom which we could lock our sides when we needed to use it. This was fab as we could keep our doors open and chat or seal them for privacy. The only downside was when the other person forgot to unlock the bathroom and the other couldn't use it! But this didn't happen often.
What were three key points about Cartwright halls?
1. It's further from uni, so be prepared for a but of a walk!
2. No one's ever heard of it
3. Cartwright people stick together and tend to make strong friendships
Could you describe the experience and overall vibe of these halls?
Like a big family!! Very relaxed and friendly