University Halls Interview
20 September 2020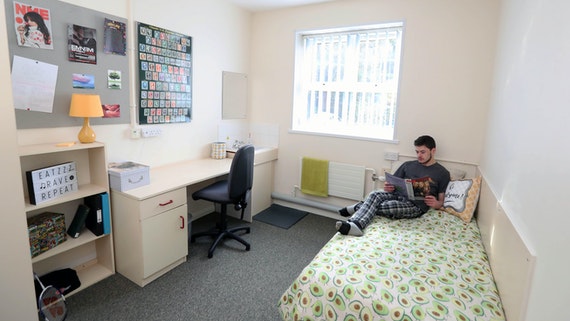 University halls, known for being far away from campus, lots of people dread living here – but everyone I've spoke to who has actually lived here found the experience enjoyable! To learn more about it, I interviewed Ruby.
What was your favourite thing about your halls and why?
I loved how quickly everyone in the flats became so close, as we all had to bond quickly because we would have to take taxis down to the SU all the time and we all seemed to pop into each other's flats all the time. We also had big block parties on the floors between the flats.
What was something you wish you had been told before you moved in?
I wish I had been told how easy it was to take the Cardiff bus into town on the first day, I walked all the way from John Lewis up the huge hill carrying an airer (took me 1 hour).
If you could pick accommodation again, where would you pick (not to be with friends, but singularly about the accommodation)?
If I could choose, it would always be Taly South for pure location, ease of meeting others in my course as most of these people lived close to each other whereas I was very far out.
Which shop did you mainly use?
I mainly used the Tesco in Albany Road, as it was fairly near, and I could pick up food on the walk back from uni.
How did you socialise within the accommodation?
The social side of Uni Halls was great, we had lots of flat parties and some of closest friends were from first year accommodation.
How did you find sharing a bathroom if you did?
I had an en–suite which was great.
What were three key points about the halls?
alls Three key points: Prepare for the long walk back if you miss the uni halls bus which only goes once an hour, second: there is no nextbike at uni halls! Third: the social life is good so don't worry too much about not making friends or comparing your social life to those who live closer to the uni.
Could you describe the experience and overall vibe of your halls? h
I had the best experience; my flat was so kind and fun, and I ended up living with them in second year! We all got on very quickly because we all lived far away and would travel into uni together, go in each other's taxis and do the long walk home together
Despite its location, University halls was a good experience as the distance means everyone makes more effort to socialise!