10 hidden gems in Cardiff
4 June 2021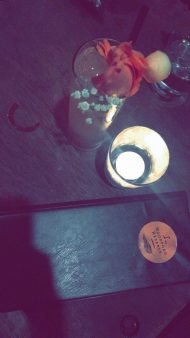 With some restrictions easing, I wanted to write a blog about the 10 hidden gems available in Cardiff so you have some ideas of where you can go to socialise with friends and family. Before going to any of these please check the current COVID-19 restrictions.
Uncommon Ground Coffee Roastery
The Uncommon Ground Coffee Roastery is hidden in the Royal Arcade in Cardiff city centre. It is a cute coffee shop and seems like the perfect place to catch up with friends. https://uncommon-ground.co.uk/ You can see some of the lovely reviews of this place on TripAdvisor.

The Dead Canary
The Dead Canary is a classy cocktail bar in Cardiff. They have plenty of drinks to choose from at a reasonable price for a one off classy night out with your friends. https://thedeadcanary.co.uk/ This is the Dead Canary website which has a booking section and the drinks menu available.
The Early Bird
The Early Bird is located in Cathays and has a selection of pastries, brunch items, coffees and teas to get your day started in the right way. This is a perfect place to go for brunch if you live in Cathays and fancy going for brunch with some friends to catch up.
Pen & Wig
Pen & Wig is a pub that is perfect to grab some dinner from and have a drink. The pub is located in the centre of Cardiff near the museum. https://www.classicinns.co.uk/penandwigcardiff This link gives you the food and drink menu for the pub.
Coffee Heaven
Coffee Heaven is in the heart of the city centre of Cardiff and is the perfect place for a cheap healthy breakfast. I recommend their porridge and smoothies. Please see the link to the Coffee Heaven Facebook page – https://www.facebook.com/CoffeeHeavenUK/.

Cosy Club
There is a Cosy Club both in the city centre and at Cardiff Bay. The Cosy Club serves brunch, lunch, dinner and drinks. The Cosy Club is a comfortable place with a friendly and welcoming atmosphere to enjoy a meal of your choice. https://cosyclub.co.uk/
Pettigrew Tea Rooms
Pettigrew Tea Rooms is located on your right as you go into Bute Park. The quaint tea rooms are a perfect place to take family for lunch or afternoon tea. It is located in the ideal place to go for a walk in Bute Park afterwards. http://www.pettigrew-tearooms.com/ You can view their menu on this website link.
Nata & Co
Nata & Co is a cafe placed opposite the castle in Cardiff. They sell a range of food and drink items including soup and bread and a range of desserts like Pastel de Nata original which are little filo pastry desserts, they are delicious!
The Dock
The Dock is based at Mermaid Quay in Cardiff Bay. The Dock is an amazing place to sit, eat, drink and watch the sunset at the bay. They sell a range of drinks and food at a reasonable price. You can find their food menu on their website – https://www.sabrainpubs.com/pubs-and-hotels/south-wales/cardiff/the-dock-bar-kitchen.
Fireaway Pizza Cardiff
Fireaway Pizza is the perfect place to go to if you have a love for pizza. All their pizzas are baked in a stone fired oven and they have a wide variety of toppings to pick from, you can even create your own pizza with your own choice of toppings. If you create your own pizza it is £10.99 a pizza, however if you choose a pizza already created they are £8.99. This is their website which includes the food menu – https://fireaway.co.uk/. Enjoy! 🙂
I hope this blog is useful and you are able to visit some of these hidden gems in Cardiff with your family and friends. Please feel free to comment on the blog your thoughts of the hidden gems once you have visited them and whether you advise other students to visit them. If you have any questions regarding Cardiff or Cardiff University please feel free to message me using the UniBuddy service.