Top 5 Coffee Shops to do work in
5 June 2021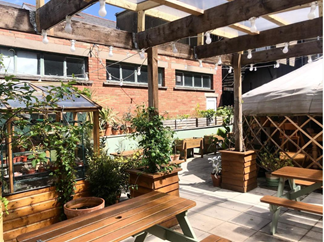 Exam season can be a daunting time, especially when you have to work in your room or your kitchen as this is not always a quiet space where it is easy to study – especially considering we've spent so long in our houses this year!
Here is a list of the top five coffee shops in Cardiff to study in:
Coffie Cwlb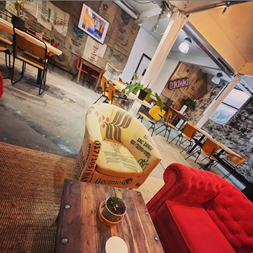 This has been my go-to since September, it is tucked away on the edge of town in a little basement next to Jacobs Market. Some are put off by the distance, but I find that a morning walk really set my head in gear for the rest of the day. Me and my friends would cycle there if we were in a rush and that only took a few minutes from Cathays! There is also a next bike station down the road which is perfect. Coffie Cwlb has a lovely sense of community as the same people tend to go so you get to know the staff and the other regulars very well. On Thursday-Saturday you can also have a break and pop in to Jacobs market to look at the vintage shops or have a drink on the rooftop! There are so many seats that you won't struggle to find a space either, its one of my favourite places
2. Kin+Ilk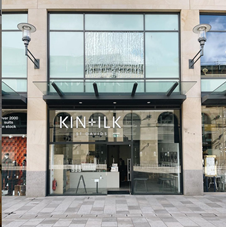 Located in the centre of town this coffee shop does the best hot chocolate around, giving you that dopamine hit necessary to have a good study session. There is outside seating which is lovely on a sunny day, and there are lots of seats inside. The staff are very friendly and the coffee is fantastic – although it is a bit pricier than Coffie Cwlb
3. Eartha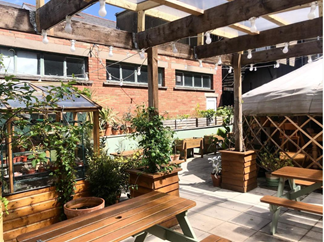 The dreamiest plant shop coffee shop on City Road. In the garden there is a Tepee which is amazing, they have a heater in there for the winter and there is inside seating too. This is genuinely one of my favourite shops, if you've never been – you have to. I have to let the photos do the work, words cannot describe.
4. 200 Degrees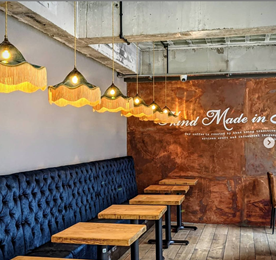 This is opposite the Capital building, so closer than the first two to the majority of students. I would say that this is a nice spot and is close to the shops if you fancy popping somewhere else for a bite to eat (Tesco meal deal for example – Tesco is opposite)
5. The Secret Garden Café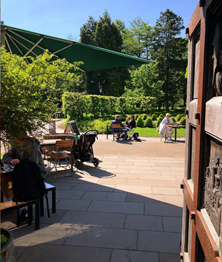 Although they don't have indoor seating, it is the summer and the sun is shining! There are five picnic benches opposite the Secret Garden Café and these are so fabulous to sit and write essays at – obviously there aren't any plugs so this is a make-sure-you-have-fully-charged-your-laptop sort of space.
Hopefully this gives you some ideas for study spaces outside of the library and your house! Happy studying, it is nearly over!