CPD for CSconnected
28 September 2023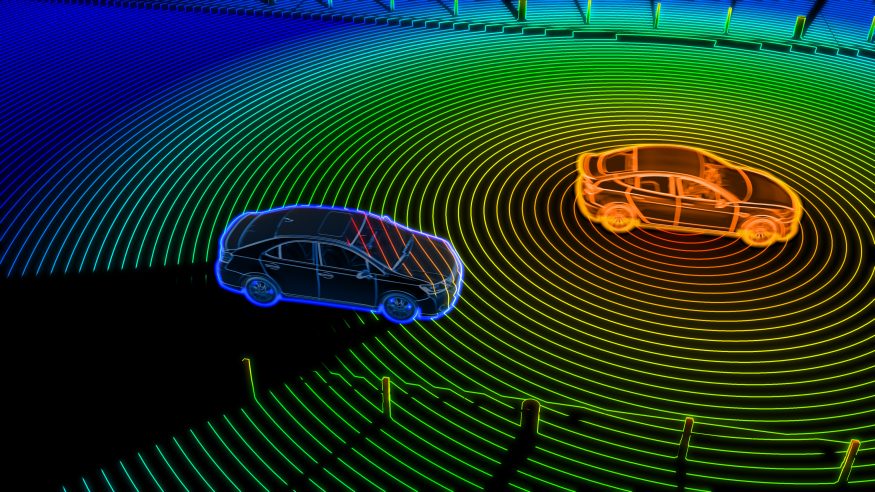 Semiconductor industry partners are enjoying a hands-on introduction to new Cardiff University CPD courses. Kate Sunderland, CPD Project Manager (CSconnected) explains…
"Professionals from across the South Wales compound semiconductor cluster, CSconnected, have come together to experience and provide valuable feedback on two new Cardiff University CPD courses: Introduction to Compound Semiconductor Electronics, and Introduction to Compound Semiconductor Photonics.
These courses, developed by academics from Cardiff's Institute for Compound Semiconductors, aim to provide or enhance knowledge of compound semiconductor electronics and photonics technology and their applications. They introduce the science behind these technologies and look at how they are contributing to society as well as helping to address the challenges of the modern world, such as those around climate change and the net zero agenda.
The training is being developed to upskill those already working in the cluster and help reskill professionals considering a career move into this growing and dynamic sector. It could also be very beneficial to those supporting the semiconductor industry, such as supply chain partners and public sector employees looking to demystify compound semiconductors.
During the Introduction to Compound Semiconductor Electronics pilot, attendees enthusiastically worked in small teams on activities designed to bring the science behind semiconductor electronics to life. These activities included understanding how pixels on our phones generate colour through micro pixels, and examining the size of a dot on a 10p coin to understand the mind-boggling tiny scale of modern transistors!
During the pilot of the Introduction to Compound Semiconductor Photonics course attendees once again reached for their phones, this time to take part in interactive polls and quizzes to help test their understanding of photonics, including what it is, where it is found in everyday life, and (in relatively simple terms) how photonic chip technology works.
Both pilots were well attended and well received. One attendee of the Photonics course, a Senior Process Engineer at KLA, said: 'It really reignited my desire to learn!!'
Following feedback from the pilots, both courses are now being updated. They will be offered as blended activities (i.e. a mixture of online and in-person learning) and will be available for bookings from Cardiff's CPD webpages from this autumn.
These courses are part of a suite of CPD activities being developed using UKRI funding through CSconnected Strength in Places Fund (SiPF). SiPF enables courses to be developed in areas that are specific to the compound semiconductor sector and where there are currently gaps in provision. It aims to address the need to increase semiconductor skills capability. The first course, Cleanroom Protocols, has been launched. Other courses in development cover an introduction to the theory of etching (- a microchip fabrication process), an introduction to the theory of wire bonding (- a microchip packaging process), and an understanding of the semiconductor supply chain."
For further details about the CPD activities please contact Kate Sunderland, CPD Project Manager (CSconnected): sunderlandk@cardiff.ac.uk
CSconnected SiPF is a 55-month project with a total value of £43 million, supported by £25 million of government funding provided through UK Research and Innovation's flagship Strength in Places Fund.