The Gender Pay Gap in UK Medicine
6 May 2021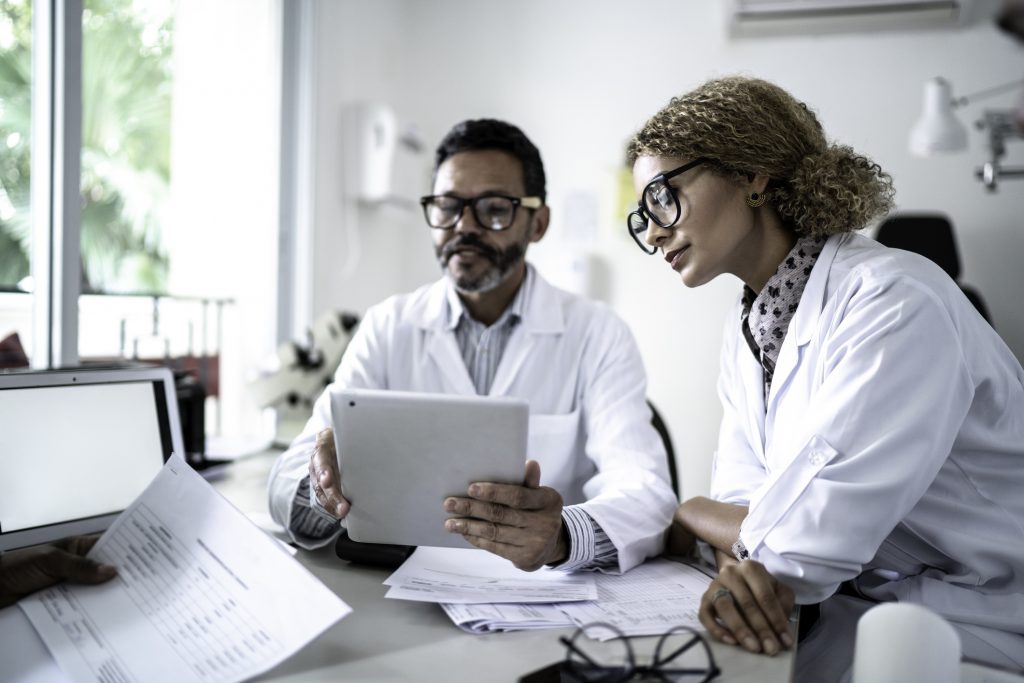 In our latest post, Professor Melanie Jones and Dr Ezgi Kaya share the findings from their latest research which seeks to quantify the size and drivers of the contemporary gender pay gap among medical doctors in the UK public sector.
In May 2018 Jeremy Hunt, as secretary of state for Health, announced that he was determined to eliminate the gender pay gap (GPG) among doctors in the UK National Health Service.
We've conducted a study to explore the size of this GPG and therefore the scale of this challenge for policy.
Using a recent national survey containing information from employer payroll records for a large sample of employees in Britain we found that the mean hourly GPG for medical doctors employed in the public sector is substantial, at about 20 per cent, and actually above the national GPG.
Our analysis explores the reasons for the pronounced GPG within this prestigious and high-skilled occupation, recently brought to the public's attention given their critical role in the pandemic, and where females represent nearly half of the workforce. We've done this by exploring differences in personal and job-related characteristics between men and women within this occupation, as well as comparing public sector doctors to private sector doctors and other public sector health professionals (which include occupations such as psychologists, pharmacists and medical radiographers).
Perhaps surprisingly, we found that the GPG among public sector doctors is far larger than among our comparator occupations, being 6 per cent among private sector doctors and 7 per cent among other public sector health professionals. Moreover, in aggregate, gender differences in personal characteristics such as age, and job-related characteristics such as working full-time, explain less than 10 per cent of the GPG among public sector doctors.
The GPG is therefore largely unexplained by observable differences between male and female doctors in the public sector. This points to the importance of factors which are not observed in our data in driving the GPG among public sector doctors, including institutional and structural barriers to pay equality, as well as gender differences in career aspirations. Moreover, the unexplained GPG among public sector doctors, at 18 per cent, is about 6 times as large for private sector doctors and 3 times as large for other public sector health professionals.
We further explored the GPG among public sector doctors across the earnings distribution and found that it is particularly pronounced among higher earners. That is, we found evidence of a clear 'glass ceiling' for female doctors in the public sector, consistent with the existence of significant unexplained gender differences in promotion and seniority.
The implications of these results for future policy and practice are profound. And they point to the urgent need for analysis and scrutiny of gender differences in career progression among public sector doctors in Britain if the minister's ambition of May 2018 is to be achieved.
Read our paper, 'The Gender Pay Gap in UK Medicine' in full on the IZA – Institute of Labor Economics website.
---
Melanie Jones is Professor of Economics at Cardiff Business School.
Dr Ezgi Kaya is a Lecturer in Economics at Cardiff Business School.
Professor Jones' and Dr Kaya's collaborative research has seen them examine the gender pay gap within different contexts, including the UK public sector and Northern Ireland.