Five ways Cardiff's MSc in Public Leadership helped me in my career
17 May 2021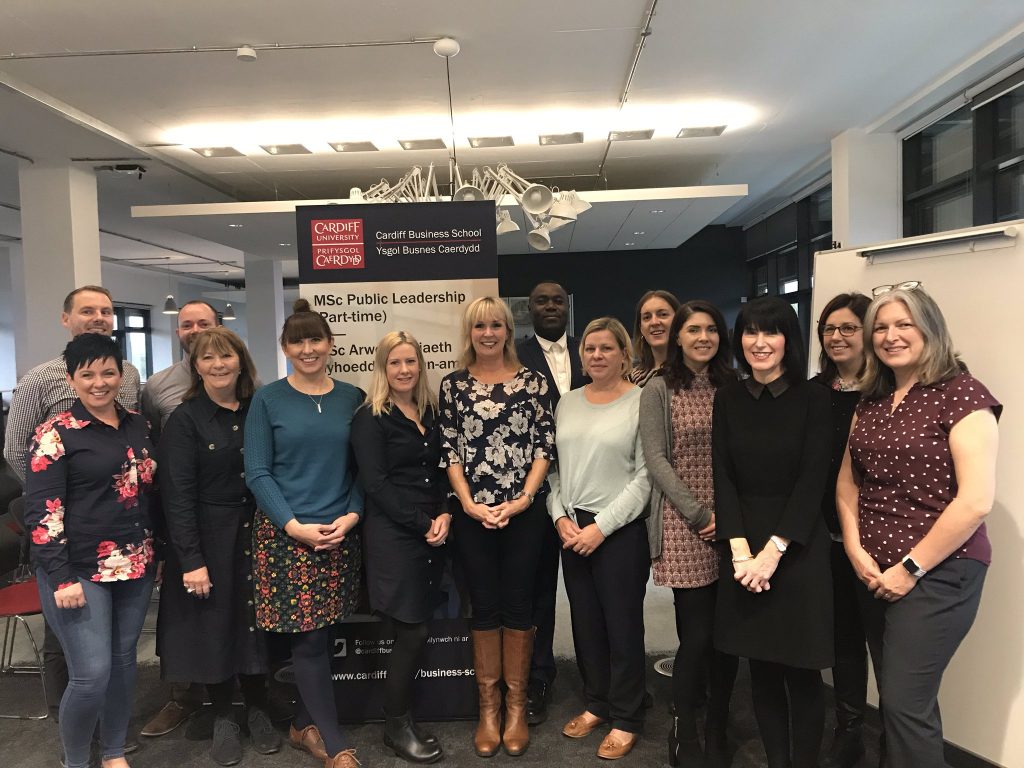 In our latest blog, Gemma Charnock – a second-year student on the part-time MSc in Public Leadership at Cardiff Business School – tells us about the ways postgraduate study has helped her achieve her career aspirations.
After seven years working in various roles within NPTC Group of Colleges, I was recently appointed as their Vice Principal for External Relations.
The role is all about strengthening links with the community and ensuring the College is recognised as a responsible business with ethical, environmental and community goals.
I aim to do this by developing strong, collaborative relationships with our stakeholders.
For me, that means working to create a sense of shared purpose built on fairness and sustainability, that empowers people with the skills they need to succeed in life, supports productivity and innovation in businesses and strengthens our community's sense of place.
It's these sorts of ideas that I've engaged with on Cardiff Business School's MSc in Public Leadership, which I'm studying with professionals from a wide range of public sector bodies, which includes Welsh Government, Local Government, Health and the Police Service.
We come together, virtually at the moment of course, for three-day blocks every two months, to consider the different challenges facing society today and the role public service plays in solving the problems.
What I've learnt during this course, played a big part in helping me secure the Vice Principal role at NPTC Group, so I thought I'd share some of that with you.
1. It pays to speak out and challenge existing ideas
Have confidence in your own voice. Good leadership will surround itself with people who are not afraid to speak up.
2. Innovation and the public sectors are not mutually exclusive.
I was able to draw on my change management learning from the course, to provide examples at interview, as to how I would lead my organisation through its transformation strategy.
3. It's not a luxury to carve time out in your diary to reflect.
Without this time, you'll continue to make the same mistakes and you will always be responding to change rather than leading it.
4. Public Sector leaders can learn a huge amount from each other.
A key part of this course is the sharing of ideas and forming strong relationships, which will lead to collaborative working in the future.
5. There are new ways of working.
Cardiff Business is School is the first public value business school and it has taught me that it's possible to deliver social improvement alongside economic development.
By working together the public sector has a key role to play in tackling some of the grand challenges in contemporary society.
Gemma Charnock is Vice Principal: External Relations at NPTC Group of Colleges.
Cardiff Business School's MSc in Public Leadership is a part-time challenge-based graduate programme designed to link research and practice and help you engage with complex service issues in new ways.