Coping With COVID – The Future of Travel
29 September 2020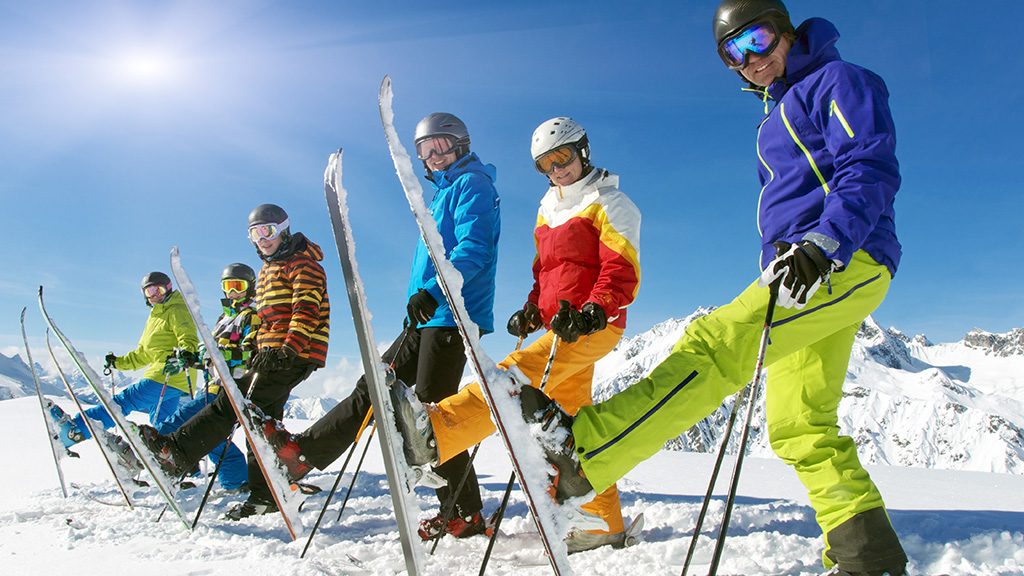 In our latest post Steve Hull, friend of Cardiff Business School and Managing Director of Destination Ski, explain how the travel agency has adapted and planned for the future in the face of the COVID-19 global pandemic.
When your business sells holidays weeks, months and even years into the future, some cancellations are normal. Plans change, things happen, and people have to amend or cancel their bookings. But how about when everyone cancels? It had never happened before, it was unprecedented, but we had to make a plan to find a way through it, and not just through it, but ready to grow again at the other end.
This is the position I found myself in this March, as the Managing Director of Destination Ski, a specialist travel agency selling ski holidays to Europe and North America. We had customers away on holiday who needed to come home, we had customers ready to travel, and we had staff overseas who needed to pack up and return home quickly – so much to organise and so little time.
Make a solid plan
The backbone of any business is a good plan. And any business idea starts with a plan, a foundation upon which to build. As at many points throughout the life of my business, this was a time to formulate a plan. It was important to be realistic, to come to terms with the severity of the situation, and to engage with partners to make sure the plan was sustainable.
As well as making plans for customers and staff, it was of the upmost importance to plan financially too.
"I went through all our monthly outgoings to identify which ones could be reduced and which could be removed entirely, so this meant a reduction in office space, reduced marketing spend, and lots of smaller reductions too in areas such as telecoms and printing."
In fact, it was quite good to have a clear out of things we didn't even use but were paying for.
With income streams drying up, I needed to ensure our cash flow could sustain the business throughout the pandemic, which meant working with our bank to provide additional funds which may need to be called upon in the future. This is why it's important not just to plan for the short term, but to identify points in the future where cashflow could become an issue, and implement a plan now to ensure you don't run into difficulty. It means that we can go into the next 12 months knowing we have a lifeline in place in case we need to call upon it.
Identify new opportunities
Destination Ski is a niche travel agency, and within the business, we also have another two brands, both of those also in the ski travel industry. Until now, this has worked very well whilst people could travel. However, with winter coming ever closer and travel restrictions staying in place, for the time being, it means we've got to look for new opportunities to make sure we can continue to operate.
"Running a successful business involves continually thinking about how you can develop ideas, innovating, experimenting, and implementing new strategies."
In our case, we're looking at how we can transform our business and customer base from just offering ski holidays in the winter, to one that offers holidays all year round, so that as soon as travel restrictions are eased we can capitalise on the pent up demand for travel. This comes back to creating a plan, setting short and long-term goals, followed by lots of hard work to implement it – we should have our new summer holidays brand up and running this autumn, but it will be a long road ahead to develop it into a recognised travel brand to sit alongside our existing portfolio.
Focus on what you can do
Right now there's a huge amount of things going on which are completely beyond our control, so it's important to focus on the things you can do rather than allowing the constant negative news cycle to get you down. By focussing in on these things you'll be able to see results rather than just worry. I found that whilst the business is quiet it has been an ideal time to do things I've been needing to do for a while, like moving a couple of our websites to a new and updated web server. There has also been an opportunity to delve more deeply into our website content to see where we can make improvements.
Look to the future
It is impossible to know how the response to COVID-19 will develop over the next six to twelve months. I know that for my business to thrive when we get closer to what used to be normal I need to be ready with my plan, with my new ideas, and a positive attitude to drive forward once again.
"I believe business is about evolving, and this is certainly a time for that."
It is definitely going to be an interesting year ahead for the travel industry, as travel restrictions are implemented and relaxed, and I'm sure that as we come out of this there will be calls for changes to the way the industry operates, as well as changes to legislation. So plenty of new things to keep us on our toes.
It's a daunting prospect when you have a business to run. There are so many unknowns. But, on the flip side, it's time to try new things, a time to change, and with this comes the excitement of putting all my experience into practise to make sure we are ready to grow as we overcome COVID-19 together.
Steve Hull is the Managing Director of Destination Ski a travel agency built around flexibile ski holidays.
Over the last few years, Steve has shared his business expertise with Cardiff University's MBA cohorts offering support, feedback and guidance at the annual MBA Business Plan Presentation Evening.