Access-based consumption: the way towards a more sustainable and circular future?
9 November 2020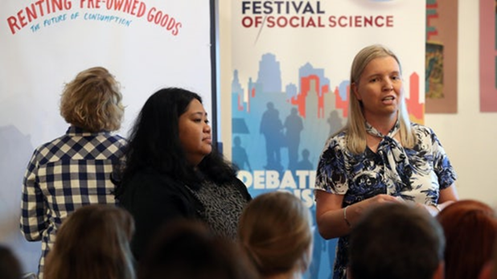 Results from a recent survey of 1,462 consumers aged 18 -54 years old, revealed around 50% agreed that renting consumer goods could help conserve natural resources and contribute to reducing waste and a better living environment. However, 65% of respondents weren't aware of online rental platforms for consumer goods.
In our latest post, Dr Nicole Koenig-Lewis and Dr Carmela Bosangit, from Cardiff Business School's Marketing and Strategy Section, outline the ambitions of their British Academy/Leverhulme Trust research on the sharing economy.
The ongoing project aims to raise public awareness on rental business models for consumer goods as an alternative form of sustainable consumption that can contribute to a circular economy. Here, they tell us how they've been doing just that.
Recently, high street retailers such as Selfridges and John Lewis have launched partnerships with rental platforms such as Hurr and Fat Llama. This is a positive movement towards reducing resource use through shared access to consumer goods. And with such big retailers getting on board it's a trend that's catching on!
I recently contributed to a new BBC Radio 5 Live podcast "What Planet Are We On?" with Liz Bonnin. The podcast, which also features broadcaster, natural historian and certified national treasure, Sir David Attenborough in the first episode, offers solutions and practical tips together with expert insights on the impacts of climate change. In episode 4, 'Mindful Consumption', I discussed the consequences of our consumption habits and shared sustainable alternatives, such as reduce, repair, reuse and renting consumer goods.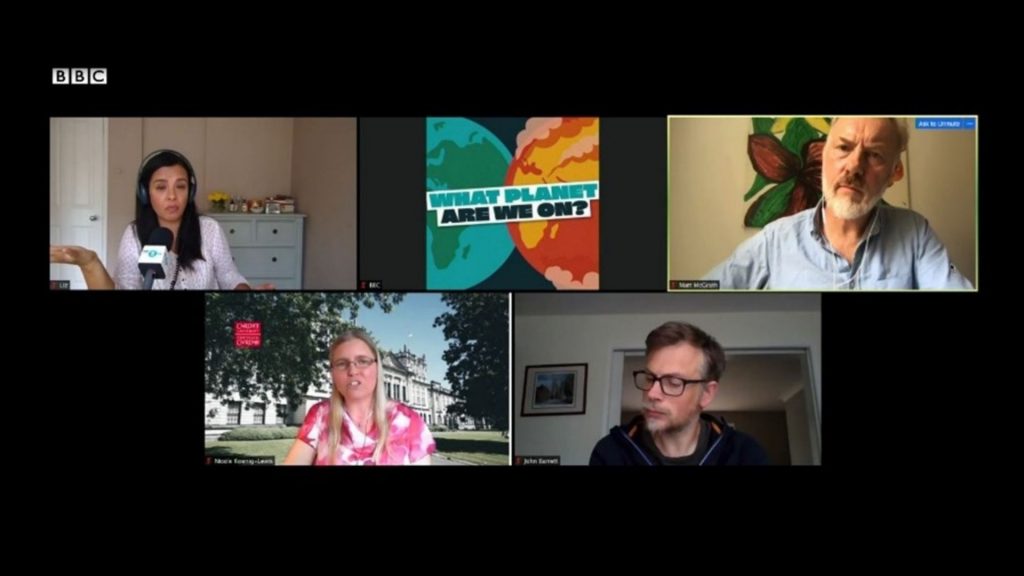 It's part of a series of commentary and engagement activities that Carmela and I have been turning our hands to in support of our research.
In October, we hosted a webinar as part of the ASPECT Annual Event 2020. ASPECT (A Social Sciences Platform for Entrepreneurship, Commercialisation and Transformation) is a network for organisations aimed at seeking commercial and business opportunities from social sciences research. Members include: University of Bristol, Cardiff University, Cranfield University, University of Glasgow, London School of Economics, University of Manchester, Oxford University, Nottingham Trent University and Royal College of Art.
This year's webinar theme focused on building prosperity and wellbeing through social science innovation. Attended by industry, government and the academic community, we seized the opportunity to present our research so far!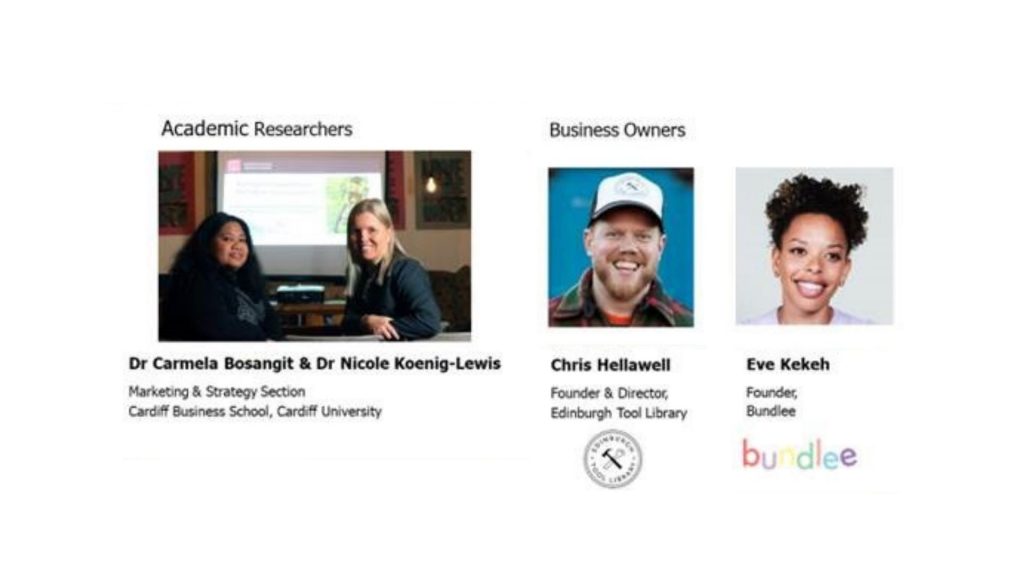 Joined by Eve Kekeh, founder of Bundlee, the first UK subscription box for baby clothes and Chris Hellawell, founder and director of Edinburgh Tool Library, we focused our discussion on exploring whether renting as a form of consumption can go mainstream. Inevitably, through the discussion we identified challenges these kinds of businesses and organisations are facing and the support they might need to address those challenges.
We recorded the session and would love for you to watch it back. Why not tell us whether or not you think renting as a form of consumption can go mainstream and what the challenges for businesses and other organisations might be? You can tell us in the comments below.
Looking ahead, we have another event lined up on November 11, 2020 from 4pm to 5pm as part of the ESRC Festival of Social Science 2020. This time, we'll be reflecting on the effects of the coronavirus (COVID-19) pandemic on rental businesses. We'll be considering to what extent consumers have become more aware of the environmental impact of their consumption habits and, if so, whether they have made significant changes to their everyday consumption due to the pandemic.
Again, we'll be joined by two business owners for a panel discussion: Rosie de Malmanche, founder of Our Closet, a peer-to-peer clothes rental online platform, and Jessica Green, founder of Toybox Club, a subscription box service for toys.
Register for our session 'Renting consumer goods: sustainable consumption in a post-COVID world?', here.
Dr Nicole Koenig-Lewis is a Reader in Marketing at Cardiff Business School.
Dr Carmela Bosangit is a Senior Lecturer in Marketing at Cardiff Business School.
Their research on rental models and the future of consumption is BA/Leverhulme Small Research Grant funded – SRG/171202. You can learn more about their research, here.