Open Access books and monographs – a changing landscape
4 January 2018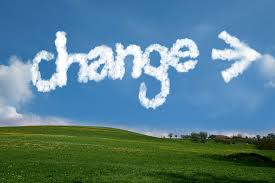 The possibilities for scholarly Open Access monograph publishing were first explored around ten years ago, resulting in organisations such as OAPEN and the Directory of Open Access Books (DOAB) setting up archiving and discovery services enabling easier access to the resources.
Today over 240 publishers are experimenting with Open Access Monographs.
The recently published JISC report A Landscape Study on Open Access and Monographs maps the landscape for Open Access books across eight European countries including the UK. This first-of-a-kind study concludes that it is likely that monograph mandates will follow where mandates for journal articles have lead the way. There is currently a wide diversity in approaches to Open Access monograph publishing, and it is unlikely that there will ever be a one-size-fits all solution. The report focuses on the need to develop Open Access and funding policies, and suitable business models to facilitate this. Organisations including OASPA, Knowledge Exchange and JISC are working to promote awareness and formulate recommendations for best practice.
Potential benefits to both readers and authors are indicated by a white paper published by Springer Nature in November 2017. The publisher's study, which coins the term "The OA effect", found that the number of chapter downloads was on average seven times higher for Open Access books, and citations were up to 50% higher over a four year period. In support of Open Access monograph publishing, Cardiff University has recently extended its Gold Open Access funding for research outputs to include monographs and book chapters. Cardiff University Press has also announced plans to expand its range of publication formats to include research monographs starting in 2018.