Guiding Cymru Electromagnetism Badge
26 November 2020
As announced last week, we are very happy to say that this Saturday 28th November 2020 we will be hosting a webinar titled 'Explore Magnetism with Cardiff University' as part of the launch for the electromagnetism badge for Guiding Cymru.
In collaboration with Debbie and Polly from the Ingenious team we have developed a series of challenges and activities for girls aged between 5 and 18 to complete in order to receive the electromagnetism badge. It was Debbie's amazing suggestion last year that this is something that the MAGMA operation could be interested in and we are really happy that this is now coming to fruition. These challenges link to the research the MAGMA team are doing and showcase how what we are doing is important for everyday life.
Our badge was very kindly designed by Designed in Tenterden and has been funded by Welsh Government via the European Regional Development Fund. We are hoping that the badge will be produced by the end of the year. The artwork is below.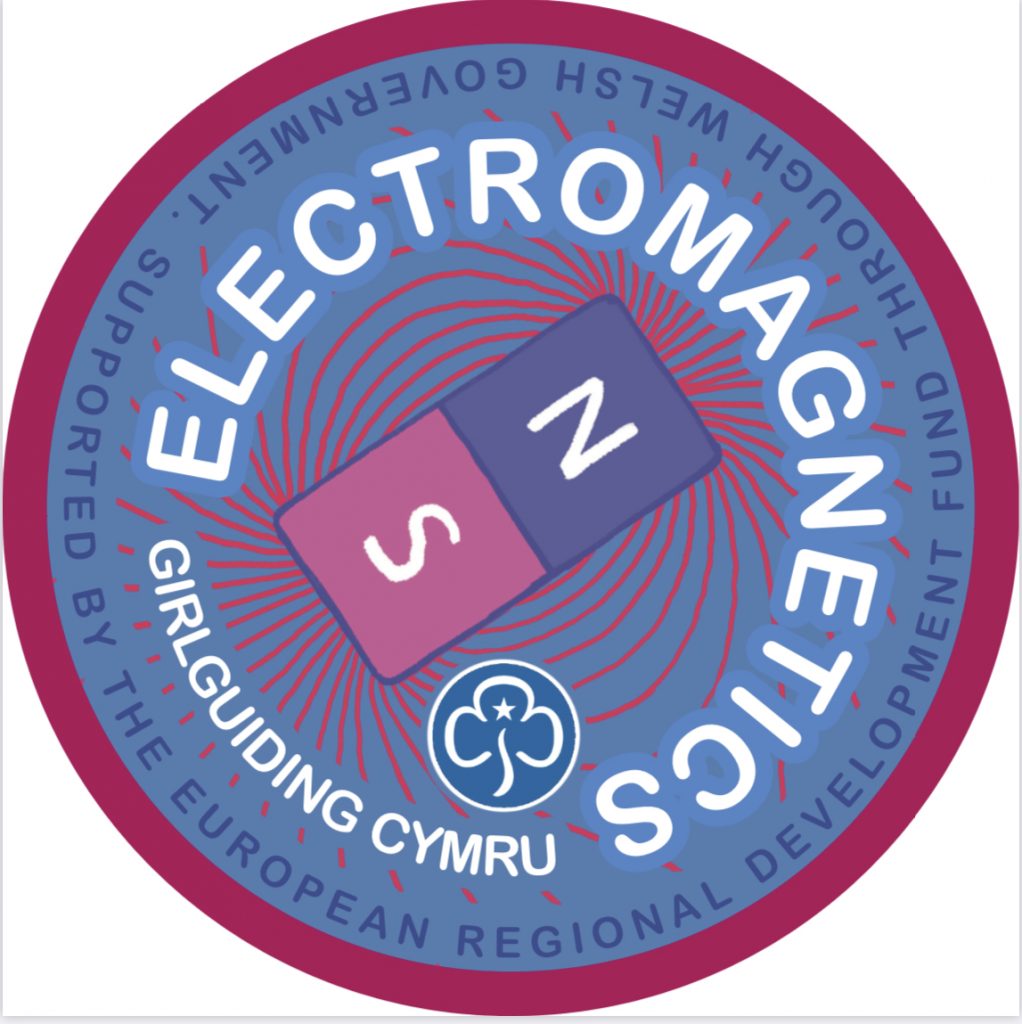 The event on Saturday will include an introduction to magnetics and the MAGMA operation, some activities including a bottle maze, a quiz, some demonstration videos and any questions answered. Dr Phil Anderson and Dr Chris Harrison will be on hand from the MAGMA team to answer any questions.
We are really excited about the event and the badge. If this event proves popular we will hopefully be able to do another event in the new year.
Also don't forget that European Researcher's Night is happening on 27th November 2020. So many exciting activities are happening. For information please go to the Adiff Cymru website.
Search this blog
European Regional Development Fund