Why did I choose my accommodation?
2 April 2022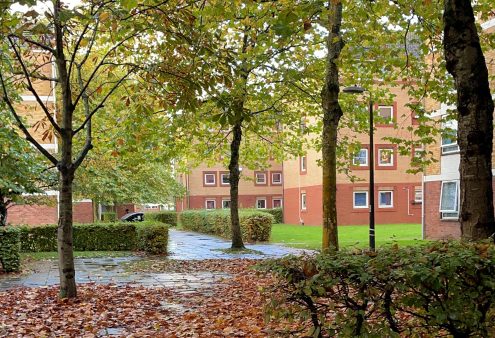 As an international student coming to Cardiff for the first time, I had no knowledge of the country, the city, or the university. Many students choose to live in halls during their first year to allow them to socialise and make friends. I didn't want to miss out on the experience, and I decided on that. Living in halls can be hard especially if they're self-catered and the kitchen is shared, which is a description of what most Cardiff university residences are like. Learning to be clean and sharing a space with strangers may be daunting but you learn to adjust, be independent and make friends, which is the goal of staying in residences.
Everyone picks their accommodation based on a 'criterion' that they have in mind. Whether you want an ensuite room, part-catered, self-catered, shared bathroom, big room, small room, certain budget, or ample location and distance to campus; Cardiff university caters for all. My most important criteria were my budget and an ensuite room. One of the accommodations named 'Talybont North' offers 3 different sized rooms each with a different price and one of them fit my budget. The area was also a convenient distance from my campus and thus I chose it. Below are self-taken pictures of Talybont North.
Over the months, I have learned a lot more about some of the accommodations and all the conveniences they offer. I was very glad I picked Talybont north because I found it to be in the centre of most things. It is easy to take buses, go to campus, the student's union and to the city centre from the accommodation. The sports centre and gym are also within the accommodation area which was very convenient for me during evening training sessions. Taff trail and river Taff pass by it offering a good and close spot to go for a walk or run. In addition, fast food restaurants and 4 supermarkets are also 5-10 minutes away. There are four accommodations namely Talybont gate, Talybont North, Talybont South and Talybont court, which are different but are all found in the same area. Prices for each may vary. Below are 2 pictures of Talybont South at night.
The university also offers many other accommodations which are all described very well on this webpage. If you scroll down to the webpage, you should be able to view a pdf of a booklet talking about all of them. It is important to view the accommodations on a map and read the description of their features so you can pick one that is close to your campus and is one you would like to live in if you are thinking of staying in university residences.
Other than university accommodation there are many other options that other students go for and those may include private rented accommodation, private student housing and other options such as studios for people who may dislike sharing a house and would like to live on their own. Availability for all of these may vary depending on several factors. The student union have dedicated a page on their website on student housing advice and links to information on different accommodations that are being offered privately. It is worth taking some time out to read it. The page is not only dedicated to first years but consecutive years also.