Where to take visitors in and around Cardiff?
26 February 2020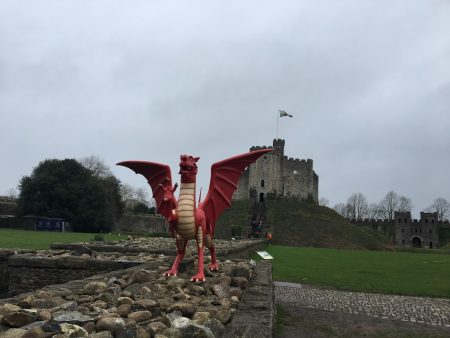 This blog post is about my experience of taking visitors to places in and around Cardiff. Cardiff is such a lovely place and there are so many places in and around the local area you can take visitors to.

Cardiff Castle

Cardiff Castle is full of history and has some beautiful views. Being a student at Cardiff University enables you to get a Castle Key card which is £6.50. This key card gives you free admission to the castle for 3 years! Another perk of the card is that you get 10% off your family and friends' tickets when they go with you. Cardiff Castle is a lovely place to take visitors and the perfect place to spend a few hours of your day.
Nata & Co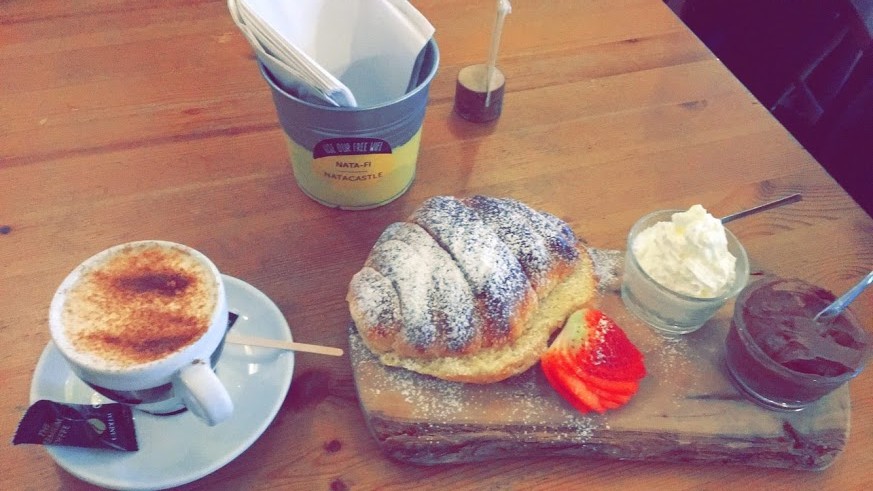 After going to Cardiff Castle, there is a portugese bakery opposite called Nata & Co. They have: cakes and pastries, soups, sandwiches and a selection of hot and cold drinks. It's the ideal place to take your visitors to have a sit down and a natter before heading off somewhere else.

Bute Park

Bute Park is next to Cardiff Castle. It has lots of space to play outdoor games, go for a walk and have a picnic. In addition to this, Bute Park has lots of events throughout the year like: The Inside Out Festival and The Great Welsh Beer Festival. Links to these events are bellow:
The Inside Out Festival – https://www.insideoutcardiff.co.uk/
The Great Welsh Beer Festival – https://gwbf.org.uk/

Cardiff Bay

Cardiff Bay is a small, quaint place. It has lots of places you can go to eat and drink and lots of attractions too. There is the Pierhead, National Assembly Building, Science Discovery Centre, Wales Millenium Centre and Ice Arena Wales. Cardiff Bay also has events going off throughout the year like the summer fair which has lots of stalls, rides and entertainment.

Boat Trip to Cardiff Bay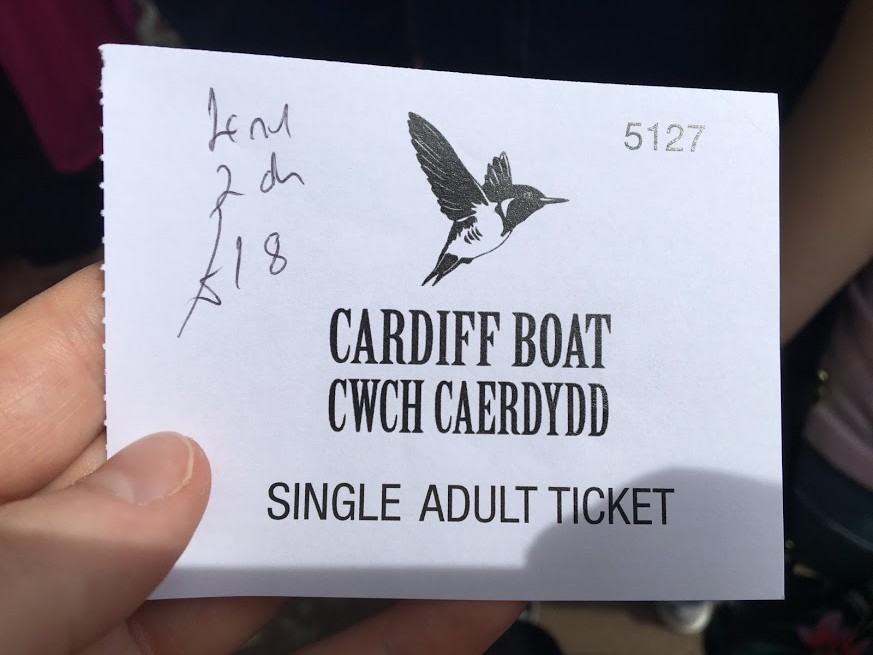 If you are looking for a different way to travel around Cardiff and get to Cardiff Bay. There is a boat trip you can go on for a reasonable price, it goes from Bute Park to Cardiff Bay and back. Whilst on the boat, there is a historic talk all about Cardiff and Cardiff Bay.
The Red Dragon Centre

The Red Dragon Centre is full of entertainment. This is a great place to go to after an evening at Cardiff Bay. The Red Dragon Centre has: Odeon, Hollywood Bowl (Ten Pin Bowling and arcades), Grosvenor Casino, Simply Gym and lots of restaurants like Bella Italia and Five Guys. It has a car park which you can park in for free for 6 hours as long as you spend a minimum of £6 in the centre.

Shopping

If your visitors love to go shopping why not take them around the shops in the city centre. Shopping is great in Cardiff! From the St David's Shopping Centre, to The Hayes and Queen Street. Cardiff has such a variety of shops there is something for everyone.

Cosy Club
After taking visitors shopping, there is a perfect restaurant in The Hayes called Cosy Club. Cosy Club has the best brunch menu which is served until 5pm. I absolutely love their pancakes! Here is the website, in case you would like a sneaky peak at the menu before you go – https://cosyclub.co.uk/

Tropical Adventure Golf

If you would like to keep your visitors in Cardiff City centre, there is Treetop Adventure Golf inside the St David's Shopping Centre. It has two trails, the Tropical trail and the Ancient Explorer which both have 18 holes. The 19th hole is a bonus hole which gives you the chance to win a bonus round of golf. If you play early or in the evening you can get 2 courses for the price of one and they also do a student price. This is the link to their website https://adventuregolf.com/cardiff/adventure-golf .

Roath Park

Roath Park is a free public park with lots of nature, a lake, cafe and botanical gardens. It is a nice park to spend a few hours walking around and socialising with friends and family!

St Fagans National Museum of History

St Fagans National Museum of History is just outside of Cardiff and is a fab free place to take visitors. St Fagans National Museum of History is a museum full of history, it has buildings from years ago, traditional arts and crafts, an old bakery, shops, a castle and more. It has lots of events and talks going off throughout the year including ghost tours and lambing day courses. In addition to all of this, St Fagans also has lovely restaurants you can eat and drink at and a lovely gift shop. St Fagans is a fab place for all the family and can be a day or half a day out.

I hope you have enjoyed my blog about places you can take visitors in and around Cardiff and I hope you are able to experience some of them. Please message me through the UniBuddy service if you have any questions about my experience at Cardiff University.