Tips on how to make a good student budget from an International student!
21 August 2023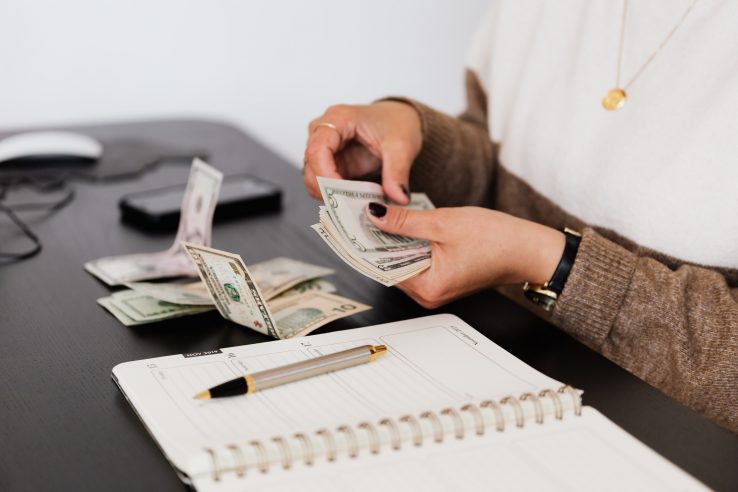 Living as a student at University can be overwhelming and expensive. Not only do we have to juggle the tasks that come with living alone but also deal with the financial aspect of living on our own. And if like me, you are also dealing with these complexities for the first time in your life, they can be super daunting and make you feel a bit lost.
As an international student, living in the UK and studying at University is already stressful so to lessen the budget headache, I made up a few things for myself that helped me to stay within budget and keep enjoying alongside. Here are some of my tips when it comes to budgeting:
1. Have an initial budget that is amendable
When you first move to Cardiff. you are going to be all over the place. Don't worry, it happens to the best of us. In such a scenario, it is very important that you discuss an initial budget with your parents or anybody who is sponsoring your education. Before you do this though, talk to a senior or somebody who's currently studying here and ask them for an approximate of how much they and their friends spend in a month. Based on this, sit down with your parents and try to set a budget limit that is fine by them and you can adhere to. Remember, the costs in your first month will probably be one of the highest since you need to shop for groceries, room accessories, decorations, cutlery, and more stuff like clothes. Then, from the second month, start budgeting based on how much you spend and how much is excess in your initial budget.
2. Keep a digital record of your spending
This is my first major learning when it comes to budgeting. Keeping track of how much you are spending on your phone preferably, is the best way to keep yourself within a limit. A phone is the best place to keep this spending track because it is always with you and it allows you to immediately put down any expense, from the smallest to the biggest. This way, you don't miss out on anything. It also helps to send someone how much you are spending, earning, and saving, at the end of the month as it keeps you accountable. There are also great budgeting apps out there that can help you jot all of it down such as Wally, Money Dashboard Neon, and more. These are all free and simple to use.
3. Ensure you cut down on extras from the start
Well, this one might be a bit obvious but believe me, once you are at university, it becomes necessary (and tough). You need to remember that if you spend exorbitantly at the start of the month, the expenses that come near the end of the month will cause you to go over budget and ruin your pre-set limit. That is why, skip the excess money spending that comes with going out every weekend and eating out a lot from the start of the month. Try to stick to cooking simple meals at home and only spending on night-outs when you have saved from the previous months. These expenses are the easiest to control and handle.