Support available at University
19 May 2020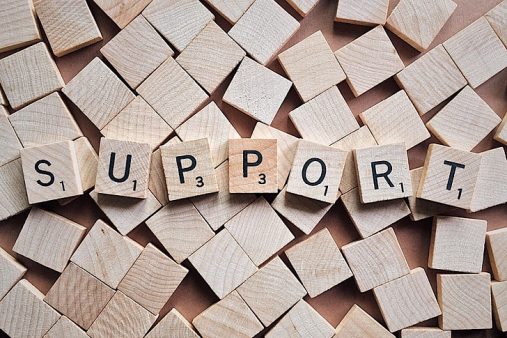 During my time at university, I have always wanted to know that there is support available if I need it. Cardiff University has a wide range of support services available. This blog covers the general support available at Cardiff University.
Money is something students worry about on a daily basis. The Advice and Money service includes services like providing advice on: funding, scholarships, bursaries, budgeting, welfare benefits, accommodation, finance issues related to academic studies and advice for individuals who have previously been in care, asylum seekers and student carers.

When attending and leaving university, the career opportunities available is a factor a lot of students will consider. Cardiff University have a Careers and Employability team that can provide advice on: careers, work experience, employability and enterprise skills, the Cardiff award and graduate recruitment.
During time at university, if you experience any difficulties with your mental wellbeing, the Counselling and Wellbeing team can also provide a range of support including: accessible resources, support from students, support groups, drop in meetings, counselling support sessions and referrals for additional support.

If you have a child from ten weeks to five years old whilst studying at university. Cardiff University has a day care centre. The day care centre includes meals and snacks for children. Costs for the day care centre are available via this link https://www.cardiff.ac.uk/day-care-centre/apply-for-a-place. However, if you are in any financial difficulty there may be an opportunity for you to get some support with this.
If you have a disability or dyslexia, there is a disability and dyslexia team available for support. They have a range of support available including: guidance with funding, academic skills, mental health support, support workers, transition assistance for individuals with autism, assessment and screening services for students with learning difficulties and assistance with establishing adjustments.
Furthermore, there is support available for inclusion, equality and diversity. This includes support for: Asylum seekers, individuals who have been in care, individuals with dyslexia or a disability, students who are estranged, individuals who have been in the forces, individuals who have decided to have a gender change, LGBT+ support, religion support and students who are carers or parents.
There is also a support service available for international students. The service includes facilities like: support with day to day life, support with finance, support for students who are parents, advice for visa (Tier 4 students) extensions, advice on regulations, the meaning of withdrawing, taking an interruption to study or transferring courses and advice on visas after education. This service also offers appointments to international students, handing out ID cards for students, support with settling into Cardiff University like group activities and other events to support international students for example global week.
Cardiff University has a chaplaincy available to all students. This provides students with a safe and friendly place to explore their faith. The chaplaincy includes: Hindu, Christian (including Anglican, Eastern Christian, Methodist and Catholic) and Muslim chaplains. The chaplaincy has information about the places of worship in Cardiff and provides support groups for students. Cardiff University has a range of different religious societies which students are welcome to join. In addition to this, there are also quiet rooms available for students to use.
First year undergraduate students are able to have a student mentor. A student mentor can offer support and advice on a variety of subjects including: settling into University and Cardiff, how to meet other students, academic advice, information on Cardiff University's student union and what they provide and how to use academic resources like learning central.
If you live at a university residence, there is a residence life team that includes residence life assistants and residence life coordinators. The residence life team provides: support for students with their transition into university, support for students settling into student residences, student events, help to provide a friendly atmosphere in student residences, one to one support, support for vulnerable individuals and they also provide a range of activities.
In addition to all of these support services, there is also academic support available like classes to help with study skills, libraries, the student intranet which includes learning materials to help students to revise and study, IT services and additional postgraduate facilities like study spaces.
I hope you found this blog useful! If you have any questions about Cardiff University student life please feel free to message me on the UniBuddy service.