Senghennydd Court Interviews
20 September 2020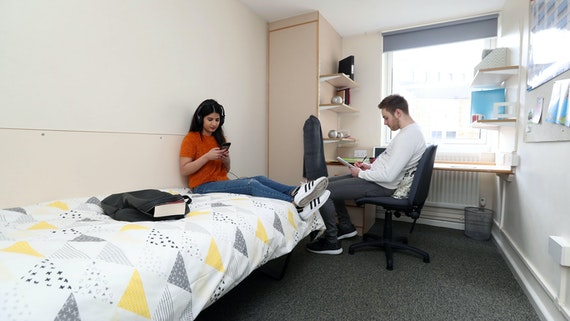 Senghennydd court – the larger of the two Senghennydd residences. I interviewed a Martina, a bioscience undergraduate to learn more about what her first year experience was like.
What was your favourite thing about Senghennydd Court?
My fav thing about Senghennydd court was its location! It was so close to lectures, and the libraries. It was really close to the student union clubs as well as being close to the city centre clubs.
What was something you wish you had been told before you moved in? 
There wasn't anything in particular!
If you could pick accommodation again, where would you pick (not to be with friends, but singularly about the accommodation)?   
I would pick Senghennydd court again, it was a good experience.
Which shop did you mainly use?  
Co-op in the student union building was literally a minute away, so we used that! It has everything you would need.
How did you socialise within the accommodation?  
We socialised in everyone's rooms, and different flats for pres.
What were three key points about the house? 
We did have to share a bathroom, which in my case wasn't great as I had really dirty flatmates! But I know lots of people found this an okay experience, I think it just depends on who you're living with. Seng was very nice and its location is ideal, you don't have to walk a long way to get everywhere like Talybont and Uni halls! The socialising was brilliant too, everyone was so nice.
The location of this accommodation more than makes up for the shared bathroom, just a hop and a jump from all of the important things in the city; the train station, the university, the SU gym, the city gyms, cafés, the charity shops – you name it.