Self-care ideas whilst you are at university.
14 February 2021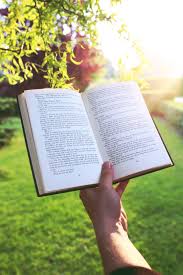 Self-care is so important, especially when you are studying during a pandemic. Here are a few suggestions to help you look after yourself.
Foot spa and a pedicure
You could make a foot spa, by getting a rectangular bucket, putting some nice smelling shower gel or bubble bath in it and some warm water. You could watch some TV, read a book or just relax whilst you let your feet soak. Then you can give yourself a pedicure. This is a cheap activity that does not take long to do.
Watching television
This also makes you relax. Pick something you love, away from your studies. But remember to make sure you have a TV licence if you have a TV in your room. In addition to this, you need a TV licence to watch programmes on some apps, so make sure you investigate this before watching something on a tablet or phone. This is the website to get TV licences from – https://www.tvlicensing.co.uk/.
Watching a film with your flatmates
Whether it is a comedy, horror, or romantic film, watching films are a great way to relax and bond with your flatmates. You can watch films on apps like Netflix or Amazon Prime. UniDays are offering 6-month free prime for students now. The link for this is https://www.myunidays.com/GB/en-GB/partners/amazon/view.
Making a healthy dinner
Making a healthy dinner, ensures you eat healthily and take time out of the day to cook. You can even sit with your flatmates or housemates to eat your dinner together, this way you are also socialising. Some great dinner recipes can be found on BBC good food (https://www.bbcgoodfood.com/) or in student cook books like NOSH for students (https://noshbooks.com/category/our-books/).
Reading a book
Reading a book is a great way to relax and escape. I always look for price drops on books on Amazon, this also helps when living off a student loan! In addition to this, there is an app called Goodreads, where you can keep track of books that you have read and would like to read. You can also update your progress of your current read on the app and rate books once you have read them. The app is free!
Baking
Baking can be cheap and easy to do, there are lots of baking recipes online, and student cookbooks also have some good recipes too! Some examples of food I enjoy baking at university are banana bread, oat biscuits and brownies.
I hope you have found this blog useful! If you have any questions about Cardiff or Cardiff University, please feel free to message me using the UniBuddy service.