Keeping in touch with friends at home when you are at University.
14 February 2021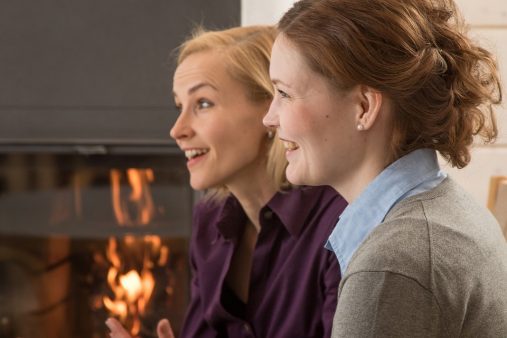 I have found keeping in touch with my friends at home, while I am at University to be important for my mental wellbeing, particularly during the global pandemic. It also helps me fill my time with something other than studying. Here are a few options:
Messaging
Whether it is text, Facebook messenger, Snapchat, WhatsApp or Instagram, these are great ways to get in touch with friends. I find these especially easy and quick, when I have assignments coming up. They are also a good way to send photos or play virtual games. In addition to this, you can talk to several friends at the same time on these social media platforms by creating a group chat.
Video calls
Video calls are a good way to see people when speaking to them. This makes it more like you are speaking to them 'in real life'. They are easy to access and can be as long as you like. They could be via Facebook messenger, Snapchat or WhatsApp. Or you could even do a call on Zoom. This way you could organise different events like quizzes and virtual gin and race nights.
Phone calls
Phone calls can be quicker than video calls and are a good option if you do not have Wi-Fi. Alternatively, you could use Wi-Fi to voice call someone on platforms like Facebook messenger and Snapchat.
Organising to meet up when you are back home.
I make sure that I meet up with friends when I am back home. This could include going out for a walk, having a picnic, going for a meal and some drinks or going to the cinema or theatre. I also look for rare days out like vintage funfairs touring country parks. Organising to meet up, will give you something to look forward to when studying at university and ensure that you keep in touch with your friends at home. Whilst some of these things will not be within the current government guidelines during COVID, they are still some ideas for when we are able to physically meet up.
Liking and commenting on posts on social media
I find liking and commenting on posts on social media helpful to stay in touch with friends. I find this shows you are interested in what they are getting up to, whilst you are at university. You can like and comment on peoples posts on Facebook and Instagram, or you could reply to someone's story on Snapchat.
I hope this blog has been useful. If you have any questions about Cardiff or Cardiff University, please feel free to message me using the Unibuddy service.