Practical hacks for backpacking Europe as a Cardiff University student
1 March 2023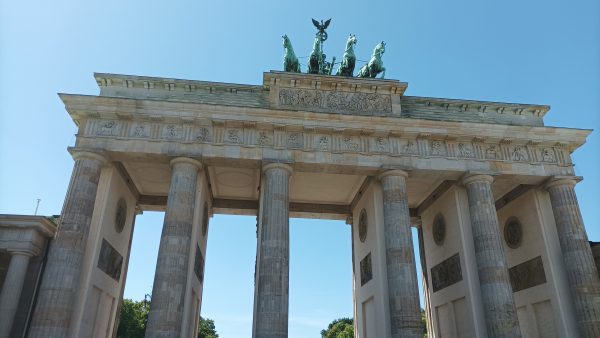 Reflecting on an earlier blog of mine on how to travel cheaply while being a Cardiff University Student, I thought that it would be a great opportunity to share the practical hacks that I used to backpack around Europe as a Cardiff University student. Having always wanted a gap year to travel, I was disappointed when it finally came to the end of my A levels and there were still many travel restrictions from the Covid pandemic, making travelling much more complicated. As an 18-year-old who had only been abroad once on a 5-day school trip to Italy, I really didn't have the confidence or knowledge to take my dream trip. So, I opted for the safe option of university, but little did I know that I would figure out a way to still enjoy my independence while working towards my degree. There are some of the hacks that I used to make my travels more accessible as a student.  
Get creative and do the maths 
My top tip for travelling is to look at a map and get creative. Think about where you want to go, then check Skyscanner to find the cheapest deals (though make sure to book directly with the airline). Once you know your first destination, look at different train and bus routes (in Europe, check Flixbus, BlaBlaCar and Trainline). To save money, this more time-consuming but creative approach is better. I was planning to book my Europe trip when there was a 50% sale last year for Interail's anniversary, however, I worked out that (when you include seat reservations), I would still be saving £400 by booking trains and buses myself. Obviously, this varies with different deals. There is also an environmental consideration, I still prefer trains over buses, but I couldn't justify spending that much more at the time. That's up to you to choose. 
Schönbrunn Palace, Vienna, Austria
Getting an ISIC student card
This is something that I didn't hear about until a European exchange student that I worked with last year told me how it has saved her hundreds, this student card is definitely worth a look. With a print card option and a useful app that tells you all the discounts and deals you have access to in your location, this student card provides a great way to save money while travelling, from museum discounts to flights, accommodation, food, shopping, and international phone calls. Last year I managed to secure 20% off National Express journeys, which was really handy. This card verifies your student status in over 230 countries and is a great way to find extra deals for your backpacking trip. 
Work, work, work 
Working part-time is really helpful for gaining life experience and saving to travel. Getting a job, earning money and cutting down when you can is the essence of affording travel. You need to be determined enough to get up for an early morning shift, even when you're not feeling like it, and set a practical budget to save as much as you can. That's not to say that these other tips aren't important too, but this is the first step. Although, we are not encompassing the energy of the dozen travellers, who commented on my Facebook post in a popular travel group asking for tips to travel with "you actually need to work and not post on Facebook groups asking for help". It's not as easy as that, but work is a big part. There are so many employment opportunities at university, take a look at Jobshop or just hand your CV out in the city centre. 
I hope this helped give you some practical tips to travel as a student. Clearly, it is important to prioritise university, but there is plenty of free time in the evenings and over weekends to plan that exciting summer trip.