My favourite wine bars in Cardiff
29 June 2023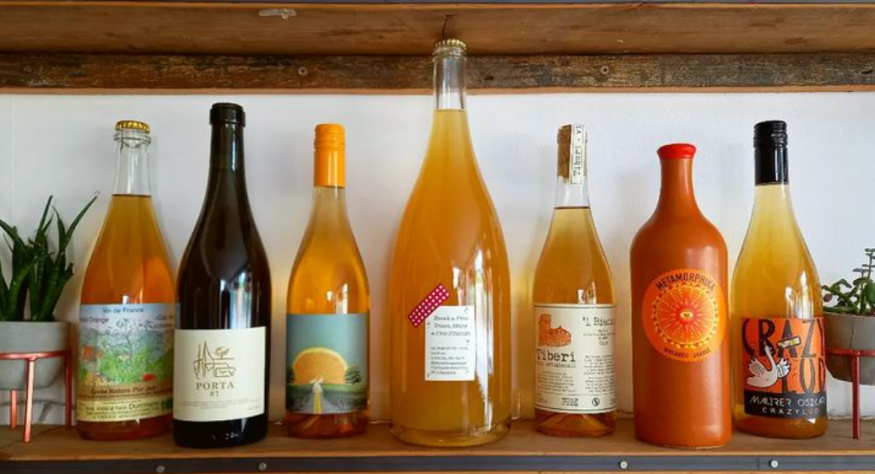 During my first and second years at Cardiff, I have slowly developed a tried and true repertoire of go-to wine bars across the city for a great atmosphere, unique wines and an experience outside of the scope of the general student population. After being introduced to some excellent natural wine spots by a friend in my first year, I've grown my interest in this expansive collection of wine bars, which is great for learning more about oenology. Nature wines are wines produced without the use of chemicals or anything artificial in the grape growing or winemaking process. As well as being more environmentally friendly and sustainable, natural wines have fewer sulphites and, according to Savage Vines, lessen the hangover. Although these wines are admittedly more expensive, I argue that a shared bottle remains to be much more affordable than a student night out – and you get to support a local business. So, here are some unique, local options, which have proven to be my favourites again and again.
Mec coffee, Crwys Road
As seen in the photo above from @mec.coffee's Instagram page, Mec Coffee offers a wealth of natural wine options. With excellent staff on hand to talk you through the selection, with a beginner-friendly attitude – so there is no need to be intimidated by the information. Located on Crwys Road, this small and intimate coffee shop by day, and wine bar by evening venue is just a few minutes walk from the heart of Cathays. Though, opening times should be researched before going as Mec Coffee are temporarily not open in the evenings.
Sibling, Lochaber Street
Located in Roath, just off Albany Road, @sibling_cardiff is a great local hot spot for a great wine selection and even better conversation. I particularly enjoy a rich spicy red wine (as pictured), for which the useful staff always give a great selection of options. Offering a varied small plate menu to pair, this sister and brother operated speciality coffee shop and wine bar is a perfect place to spend an evening to try something different from the standard student club night.
Nighthawks,  Castle Arcade
This blog is not limited to natural wines, @nighthawkscardiff instead offers a variety of classic wines, wine slushies or cocktails – as well as cheeses and charcuterie. A new addition to my list, this indie venue is less than a year old and thriving. The website shared how it's founded and run by Cardiff hospitality veterans for which "Cardiff city centre was missing; a relaxed place to enjoy great wines, superb cocktails and delicious food all without pretence" and I couldn't agree more.
Prego Wine Bar, High Street
Next is @pregowinebar, located on the high street, just before the castle, this is a great Italian wine spot to try before venturing further into the city. I first visited for a tasting of Sclavia wine, for which Prego is the only bar outside of Italy to serve, with Cardiff's own Wine and Cheese Society. I've returned since to try their caprese (mozzarella with tomatoes, basil and oregano) and would recommend trying it.
Nook, Cowbridge Road East
Last but not least on my list is @nookcdf which was first recommended to me by a work colleague who is a Cardiff local. True to their website, this wine bar is "all about natural wines, sharing plates and good vibes". I loved this bar for its base in authenticity and clear passion for the sustainable production of its wines. In addition, it can not be ignored that this is recommended in the Michelin Guide 2022. The intimate space can get busy so, if planning to visit at a peak time, it may be best to book here.