My Experience Studying MA Magazine Journalism at Cardiff University
26 July 2021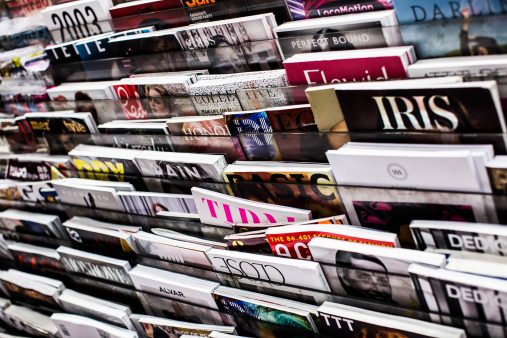 Well this is it – the end is nearly insight as I wrap up four years of studying and living in the Welsh capital. Having completed my undergraduate in BA Journalism and Communications last Summer, I decided to take the next steps in my journalism dreams and apply for the highly regarded MA Magazine Journalism course.
And let me tell you – it's the best thing I could have done.
With less than a month left to finish my major project (similar to a dissertation), my university days are almost over; however, it is not all doom and gloom.
I have recently been offered my first job in journalism as a Feature Writer for the UK's biggest selling women's weekly magazine Take a Break, and I am absolutely buzzing.
The experiences I have gained through studying this course have been invaluable, not only to my personal growth and confidence, but my professional development too. I genuinely never thought I could actually break into the highly competitive world of journalism, and without doing my masters I don't think I would have got there.
Now, you certainly do NOT need a degree or masters to get into journalism, but for me personally, I simply would not have had the confidence to do it before. Imposter Syndrome is something I have constantly battled for many few years, and the thought of trying my hand at freelancing was an absolute no no.
Yet, studying at Cardiff has entirely transformed me on all levels, and that goes for all four years I have been here. I won't get into all the details on that now though – I wrote about my undergrad experience in a separate blog which you can check out here.
So what's it like jumping from undergrad to masters?
I'm not going to sugar coat it – it's been hard work.
The MA journalism courses at Cardiff (News, Broadcast and Magazine) are highly respected in the industry, and have produced top journalists such as Huw Edwards, Hattie Brett, and Susanna Reid just to name a few.
It earns its reputation for good reason, and really pushes students to be the best journalists they can be, not to mention it's so fun!
The first semester was dedicated to learning the basics – doing everything from news writing, where every two weeks we had to find a local story, interview people, write it up and upload it to Alt.Cardiff, to learning all about the world of data journalism and digital storytelling.
Two core modules we started were Media Law and Public Administration – something every journalist needs to know.
Additionally, we wrote our first longform feature article, accompanied by a video which is edited and created independently, and also made our own mini magazines, containing all the work we had written over the course of the semester.
I got to do a podcast with a drag queen too – pretty cool huh!
We certainly hit the ground running, but it was all good preparation for what was to come in the second semester.
After all the learning we had done at the start, it was now time to put it all into practice with the launch of a big class magazine which we produced from scratch.
Here, Flounder Magazine was born – dedicated to the wonderful art of failing, this magazine was all about embracing failure, and going against the toxic positivity that festers on our social media feeds.
We created three issues of the magazine – with the final edition going to print, alongside a website containing regular content, and accompanying social media accounts to spread the message.
The course had just 18 people on it and we were split into three groups of six, rotating around the design team, social media team, and writing team for each issue.
It was a fantastic opportunity to gain experience in different areas of magazine production, and allowed us to gain a deeper understanding of what was involved on the business side of things too.
Production days for the magazine took place twice a week where we would venture into university to work in the labs. This was a highly collaborative process, and it always felt like we were actually working in a real newsroom.
Other things I did this semester included an interactive personal experience feature, created on the platform Shorthand, as well as an awesome module in investigative journalism. We had a ton of talks from incredible journalists which also provided a great networking opportunity.
In the second semester you also have to undertake 2-weeks work experience at a magazine, which unfortunately due to COVID-19, meant we had to do it virtually, unlike previous years where you venture into the offices themselves. This didn't matter though because my placement was still incredible. I did two weeks at B2B pharmacy magazine C+D, doing everything from news writing, interviewing, and helping with an ongoing investigation.
It was amazing and allowed me to put my learning into real-life practice for the first time!
Another fantastic opportunity while studying on this year-long course is the option to learn Teeline Shorthand. For mag students, this isn't compulsory, but it is well worth giving a go. I did persist with it and have recently passed my 80 words per minute exam!
Overall, I couldn't recommend this course enough. Not only have I secured a job before the course has even finished, but so have many of my fellow course mates – testament to how good the employability prospects are on completion.
If you are serious about pursuing a career in magazine journalism, then this masters is the one for you. Be prepared for hard work, making good friends, and most of all, having the best time ever!