Books to help you survive university
16 September 2020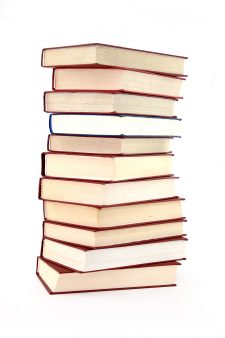 I have found so many books useful whilst at university, and wanted to inform prospective students about these.
One main factor of moving away from home is cooking. There are so many different student cook books available. I have brought so many different ones, although before buying these I would have a look in them first (if you are buying a book from a shop) to see if the recipes are suitable for you. Some of my all time favourite student cook books include:
Nosh for students – one particular feature I like about this book is that it tells you how much a meal is per person. This is a really helpful budget tool.
Good food: Easy student dinners – It's in the title! This book is full of easy recipes which is brilliant when you are a busy student.
Essential uni books are also brilliant to get some tips when starting university. Examples of these include:
How to survive university – This is a fab book full of tips for being a student. It includes: drinking games, recipes and how to keep your kitchen clean.
Starting university: What to expect, How to prepare, Go and Enjoy – This book includes: Preparing to start university, tips about living away from home – including laundry, cooking food, budgeting and much more.
Academic books are part of university everyday life, these are the most important ones to help you to revise and write essays. One of the main worries I had when moving to university, is how I would know what the most important books are to ensure I had all the information I need. If you go onto the Cardiff University Student Intranet, learning central, click on the module you are looking for, there is a reading list link on the left hand side. This gives you the essential reading list for that module. You can click on the books and find the availability for them at the Cardiff University libraries and some books have online access too. I have bought some of my books instead of borrowing them from the library, to enable me to be able to highlight and annotate them, I have bought these both new and secondhand. Some good websites to buy books from include: Amazon UK, Ebay UK, Facebook marketplace or pages and Blackwell's – there is a Blackwell's bookshop at the Cardiff University Student Union.
If you like reading for pleasure, this is a great way to relax and let your mind not think about university work. Goodreads is a brilliant app, you can add your friends on Goodreads and see what they have been reading and they rate the books they have read. You can also add what you are currently reading, update your progress, add books you would like to read, see the books you have read and what you have rated them. In addition to this, you can also add yourself a challenge, for example you might say I would like to read 10 books by the end of 2020. This is a great app if you enjoy reading for pleasure.
I hope you have found this blog useful. If you have any questions about Cardiff University or student life in Cardiff please feel free to message me using the UniBuddy service.