Best weekend getaways for a Cardiff University student
8 February 2023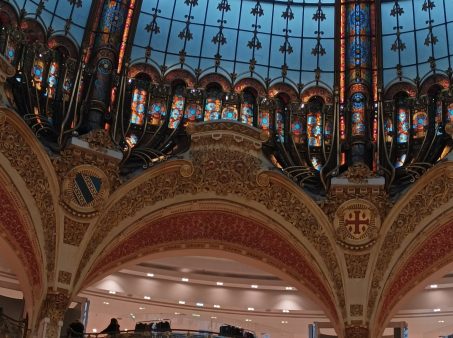 At the beginning of a new semester, when we have not quite recovered from the last one, it can only lead the mind to wonder the greatest question: "where can I go next?" For me it was Paris. Last week I packed up my suitcase and rolled (or should I say dragged) my suitcase through Cathays to the Cardiff University National Express stop. Here I took a coach to London, where I managed to secure a £39 Eurostar journey to Paris (unfortunately no longer available but check the website for cheap deals). We had a weekend of cheeseboards, wine tastings and club entry lines. As the coldest time of year drags on, a great solution to your winter blues could be a winter escape to any of these destinations, such as mine to Paris. Please note that all approximate prices were correct at the time of writing, check websites like Kayak or Skyscanner to find the latest cheap deals.
Dublin, Ireland for £200
With flights to Dublin being less than an hour long, why not discover Ireland's history in its capital? A visit from 25th February until 27th February could only set you back by less than £200. With flights being around £55 for a return from Cardiff airport, and £52 a night for a bed in a dorm at Generator Dublin, Dublin is an easy option for a few days' break from Cardiff while collecting another passport stamp. 
Edinburgh, Scotland for £180
You might want to do some stretches before this one. While a train to Edinburgh takes around 6.5 hours, a 16-25 railcard and Trainline's SplitSave can help you get tickets for £110 for a return. With a dorm bed at St Christopher's being £20, a trip from 17th to 20th February could only cost you £180 (don't forget to book direct for a free breakfast!). 
Riga, Latvia for £140
With flights from Bristol airport costing as little as £57 and only taking 3 hours, Riga is the ultimate travel destination for university students. A trip from 24th February until 27th February could cost as little as £140, including staying at one of the best hostels in Europe. When asking a friend who studies in Riga for student-friendly recommendations in the city, she gave me a goldmine of insight. She recommends the €2 one-way train from Riga to Jūrmala, or a 40-minute train to Ogre. You could spend an afternoon visiting the old town, take a free walking tour to see the city from a local perspective or visit the recently renovated Museum of the Occupation of Latvia for an insight into spine-chilling history. 
Take advantage of the great opportunities to make the most of your weekends as a Cardiff University student, it doesn't have to be unrealistically expensive. There are few times in our lives when we have the flexibility to enable us to travel the world on our weekends. Use my tips to get started and see where you end up as travel has many benefits for young adults, from making you more resilient to helping you meet interesting people.