Advice for first child students
4 December 2020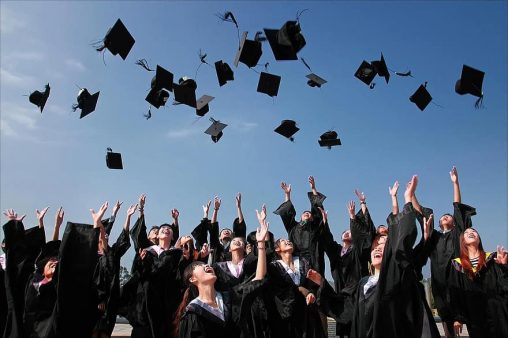 I was the first child in my family to go to university. I can remember feeling the pressure to get into university and do well as a 'role model' to my brother and sister. Being the first born also means you can't take advice from older siblings on what to expect when studying a degree and what university life is going to be like.
Research into universities
Every university I have come across has a website, this enabled me as a prospective student to research a lot about universities, student life, student support, accommodation and my course – the structure, assessments, entry requirements. Making a table really helped me to compare universities and decide which one I wanted to go to.
Attend as many open days as possible
I am aware that due to the restrictions of COVID-19, open days may be virtual, this is still a great opportunity to find so much out about the course you would like to study, student life, finances and so much more. I can remember attending open days and finding out about important aspects of university life that I hadn't even considered.
Talk to friends
Talking to my friends, also really helped me! Talking to my friends about university and what we were looking forward to, really helped me to feel more excited about going to university and not feel the pressure. This also brought out stories that some people had heard from other people that were currently at university or have been to university and advice they had been given, this was so helpful as I didn't know many people who had or was currently at university at the time.
Talk to your teachers/college tutors, at college or school
This really helped me to gather more information about going to university and what a degree includes. There may also be sessions to talk about university and work on your UCAS application at college or school, to help you with the process of getting into university.
Read blogs and watch vlogs
Reading blogs or watching vlogs of people who have been or are currently at university. I found this really helpful, being the first one to go to university, by watching vlogs and reading blogs I could get advice on university life.
Online university checklists
University checklists were great for remembering everything I needed to buy before I went to university. Having an older sibling would have meant I could have asked them what to take but as this wasn't the case, I don't know what I would have done without a university checklist.
Join Facebook groups/accommodation groups
Get involved in everything you can do before you go to university, to be able to meet people virtually and know what is happening in the student life before going to university. Find your university fresher facebook groups and make sure to join your accommodation groups/group chats too, as you may get to meet your flatmates virtually before moving in!
I hope you found this blog useful! If you have any questions about Cardiff University or Cardiff feel free to message me using the UniBuddy service.