A guide to choosing your university halls
6 May 2022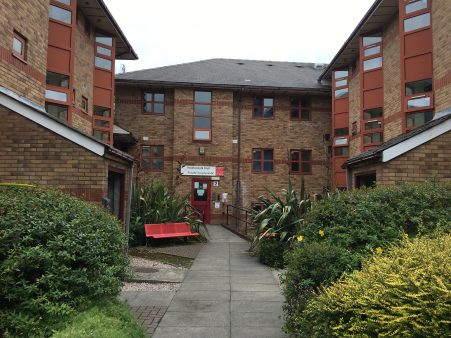 Upon receiving your offer to attend Cardiff University, you will likely be asked for your preferences in accommodation, of which the university will do its best to give you a place in one as high on your list as possible. Moving away from home, potentially for the first time for many, can be a somewhat daunting prospect, however choosing your accommodation should not be a stressful process. Once you have identified what features you prioritise most in where you are living, this process is made much simpler and allows you to free up thinking space for other preparations you need to make for before getting to university.
There are several dichotomous choices that will facilitate your choice in accommodation. Firstly, would you prefer catered or non-catered? Some halls will offer you full or part catered benefits, providing balanced meals so that you do not have to worry about cooking for yourself as you ease yourself into university life, though it should be mentioned that these accommodations will come with kitchens as well. Would you prefer en suite bathrooms or are you happy to share? As with all of these choices, the more luxurious options will almost always be reflected in the price, something that you will find when you look at any university. The size of your flats is another thing to consider, with flats ranging from being individual studios of 1 to those of around 24 people. This decision might be influenced by how sociable you are, however my recommendation is that you don't shy away from options simply due to a larger number of people as you will often find that these people can become some of your closest friends.
It is a good idea to check where your laundry would be for your accommodation, as most laundry rooms are shared between a few buildings. There are a range of strategies for making sure that you get your laundry done when the machines are not too busy, however the most obvious thing to bear in mind is if that particular laundry is shared between greater or fewer numbers of buildings. All of this information can be found on the Cardiff University website when searching for "Accommodation" and I would recommend that you thoroughly examine all of the available options before making your final list of preferences. The location of the halls can often play quite a significant factor in prospective students' preferences. For engineers, the Senghennydd accommodation is optimal, whereas for medics, Talybont and University Halls accommodation is closer. If you do not manage to get accommodation really close to your academic school it should not be a huge deal, though if you regularly have to carry instruments or sports gear a long way then location would be of additional importance to you. Finally, student houses are an alternative to university halls and as such come with their own advantages and disadvantages, though that topic of discussion deserves its own blog.