6 Fun Things to do with your Housemates whilst Self-Isolating
1 November 2020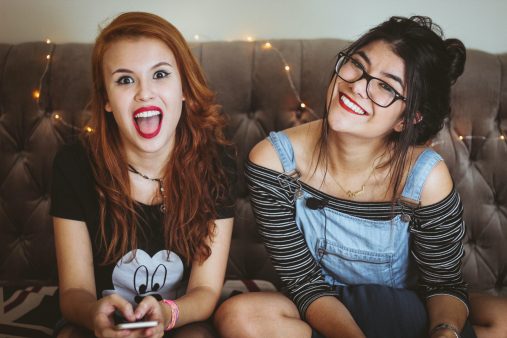 Found yourself stuck indoors with your housemates for a period of self-isolation? Fear not – here are some fun ideas to pass the time:
Come Dine With Me
Just like the show, take it in turns to host your very own dinner party, and strap in for a night of fine wining and dining. Get the starters, mains, and desserts good to go to impress your housemates with your refined culinary skills. Don't forget to come up with some entertainment for the night too!
Bake-Off
Everybody loves a bit of Bake-Off. Similar to Come Dine With Me, but this time it is your baking ability that is being put to the test. Think brownies, tarts, and maybe even a show-stopping tiered cake to take the competition to the next level.
Games Night
Always a classic go to when you realise that your screen time is racking up. Get everybody together for some good old games. Whether it be board games, cards, or simply just charades, you are guaranteed to find something to while away the evening.
Just remember not to get too competitive – you have to be stuck inside with these people for the foreseeable future after all!
Decorate the House
Now you have all the time in the world, why not give interior design a whirl. Re-arrange your rooms, get creative with some handmade crafts, invest in some plants. Although there are limitations to how much DIY you can do to your rental home, there certainly isn't any limits to how much bunting, posters, and pictures you can put up!
Assault Course
As much as you (and me) want to just Netflix-binge and Insta-scroll all day, it is important to keep yourself active whilst isolating. Having everybody do a joint work out is the best way to motivate each other and provides you with some routine. Set up a mini assault course with various stations i.e. push-ups, squats, star jumps etc, and make your way around in a set time.
Or even better, put on a movie like Harry Potter, for example, and every time a spell is cast you have to do 10 sit-ups. Netflix + exercise all in one!
10 Day Movie Challenge
With 10 days to isolate, why not work through a themed set of films. You could go with Disney, Marvel, or maybe even 90's classics. The sky is your limit and if you get stuck for an idea, a quick Google search will provide you with a whole host of inspiration.