5 highlights from my experience studying a Joint Honours programme at Cardiff University
31 August 2022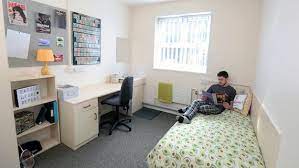 When I realised that I could study Journalism and English Literature together, without having to compromise on the quality of either, I was ecstatic. I couldn't believe the opportunity had come my way and as a fresher I couldn't wait to see how it went.
Now that I'm on the other side, I have to say it has been an incredible experience and I am so glad I decided to study two of my favourite subjects together rather than choosing one. But lately I have learnt that a lot of prospective and new students worry whether Joint Honours programmes are manageable and worth it.
So, I thought I could share some highlights from my experience that will hopefully give you an idea of what it's like to be part of a Joint Honours programme.
1—The structure of the programme: The fact that I can study the same number of modules like any other student was a major highlight for me. The course is structured like any other course at the university — you study 6 modules of 120 credits each year, get personal tutors, take assignments for each module, et cetera — except this is equally divided between two schools. Plus, from second year onwards you get to choose all six of your modules, a choice not available on all courses. I thought that this was an amazing structure for me because it allowed me to choose what I wanted to study in each subject area without having to compromise my interests.
It also gave me the chance to enhance my academic ability, especially through the writing support available throughout the three years as well as 2 personal tutors (one for each school) that could deal with specific subject-related requests and concerns.
For anyone wondering if they can divide and manage time and energy between two schools and two subjects, I can say from experience that it has been designed in a way that allows you to study like you word on a single honours programme. So, you can go ahead and explore this option if it seems like a good fit, an even apply for a course change if you think this is something you are interested in. Plus, you can even speak to other students who have taken up Joint Honours programmes on Cardiff University's website through the Unibuddy chat option.
2—Exposure to a wide range of subject areas: Because the programme allowed me to select all six of my modules independently (from a selection of varied options) I had the chance to explore some of the many areas that interested me. This was the highlight for me because I got to experience some of my favourite subjects like philosophy, fashion, and media law without having to compromise my passion for two different subjects.
Having the chance to select what I wanted to study also brought me academic independence as I felt control over what I was studying. It encouraged me to explore subjects I otherwise wouldn't have. The University puts in a lot of effort — based on feedback and research — to develop an extensive list of modules that is offered to students each year and it was amazing to learn that the options are quite wide-ranging. The unique chance to engage with experts from different fields before I finally decided what I wanted to pursue is an incredible opportunity for anyone who wants to discover their areas of interests before settling on one. Also, I learnt that it is a great space for students who know what they want to specialise in and can choose modules based on their interests.
3—There is so much support available: Initially, I was worried about managing my time between two schools (like most new students) but very quickly I realised that the programme is designed in a way that is very manageable · (thanks to the well-planned resources for students). There is so much support available in all schools that not only helps with assessments and course-related queries but also general concerns regarding course material or personal progress.
I was very engaged with both my personal tutors and highly encourage students to not miss out on this resource. In my case particularly, I also used the academic writing support at the School of English, Communication and Philosophy. The support of my personal tutors as well as the writing support team helped me understand the education system in the UK and expectations from my academic work.
So, if a Joint Honours programme is of interest to you, I would like to offer reassurance about the support available throughout your university journey. Having experienced this programme I am glad that I chose it and am grateful for the resources available to make my journey smoother.
4—Networking opportunities: Although most events across the university are open to all students, I believe that doing a Joint Honours programme brought me networking opportunities from two different fields and in two different schools that I would otherwise have missed out on. Guest lecturers at the School of Journalism and creative interactions at the School of English both allowed me to network with a wide range of people during my programme. Also, having made friends with fellow students pursuing various niche I can proudly say that I have developed professional connections that will last lifetime.
In addition to this, each school hosted several employability events that allowed me to network and develop both personally and professionally.
5—Skill development: Not only did the joint owners programme allow me to develop academically, but I have also grown professionally due to the skills I gained while part of it. Time management, communication, organisational skills, research and leadership are a few skills that now make my resume shine!
Although I gain these skills on various work experiences as well, my degree itself is proof that the Joint Honours programme allowed me to gain exposure and develop for life after university. From learning to manage different assessment formats in both schools to learning writing techniques (amidst other professional techniques) in both fields, I graduated as a confident student that can manage a wide range of tasks and people.
I hope the highlights of my experience give you a clear picture of what a Joint Honours programme looks like and helps you adds to well-informed considerations while you decide what you want to study at university. As a reminder, there is a lot of academic support available in both your schools and across the university; if you are interested in pursuing a Joint Honours programme please feel free to contact the academic staff in your school or talking to Student Connect.
Stay tuned for more blogs. You can also reach out for comments/questions here.
Kasvi :))