10 Things I Wish I Could Tell My Fresher Self
28 January 2020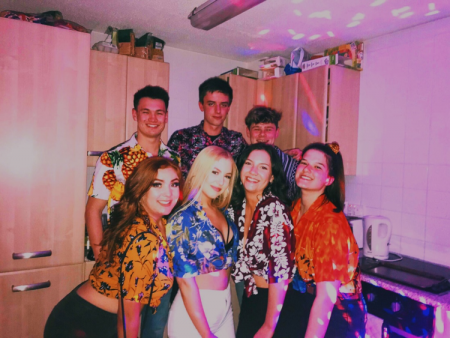 First year can seem so daunting, moving away from home and your parents. Having to look after yourself and be an adult all while juggling a degree – A-levels were bad enough. As intimidating as this sounds, I can assure you, it all settles down eventually.
I was a very anxious first year and, looking back now I wish I had been told these 10 things:
1. You don't have to go out every night in Freshers.
Having never really experienced a proper night out in a city (Country girl), I was overwhelmed with anxiety about going out every night and drinking loads. I was anxious about walking home with people I barely knew and about how tired I would get. My anxieties were baseless, I quickly realised that as long as I stayed with the group that I went out with, I would be fine walking home and if I got lost I could just Ola home (The taxi app – much cheaper than Uber!). As for going out EVERY night, I am pretty much everyone feels like this. 7 nights in a row is madness and, respect to those who manage it, but a night in with your flatmates is just as good! You just can't beat bonding over a dominos.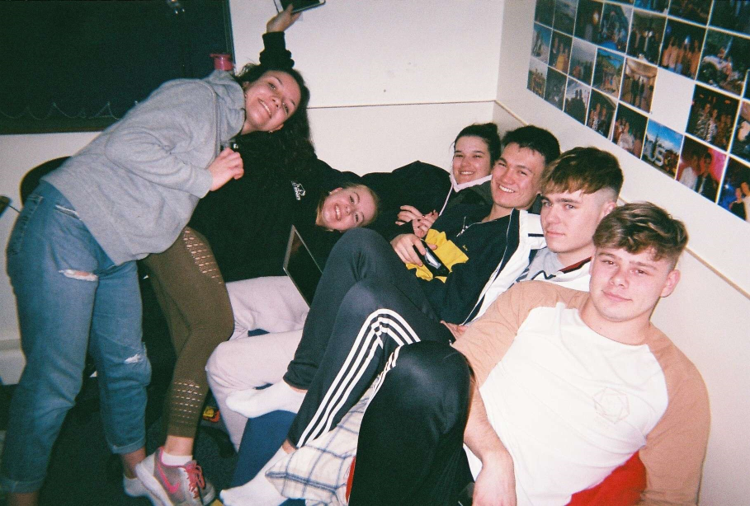 2. Go to the house pres, if there isn't one host one!
Usually, there are pre-drinks of some kind before you head out. This is a cheaper way of clubbing as it means you can get drunk before you get there and spend less on over-priced club drinks. It is also a great way to socialise. With the whole house of people to meet you shouldn't waste any time. Our flat went to a few of them but we always went late and prioritised getting to know each other first. We showed our faces but personally, I found the big groups of strangers so intimidating by the time we arrived that I stuck to my flat. I wish I could tell first-year self to just bite the bullet, down a shot and go and talk to people. I met a great group of friends in the final weeks of first year and they literally had lived in the same house as me all year. I would also say, definitely move in as soon as possible to provide enough socialising time.
3. Create a house group chat and flat group chat before you arrive
Once you have been allocated your accommodation, post on the Cardiff Facebook group to find your new housemates! That way you can have already chatted a bit before meeting face-to-face which breaks the ice a bit. Once you have been allocated your accommodation, post on the Cardiff Facebook group to find your new housemates! That way you can have already chatted a bit before meeting face-to-face which breaks the ice a bit.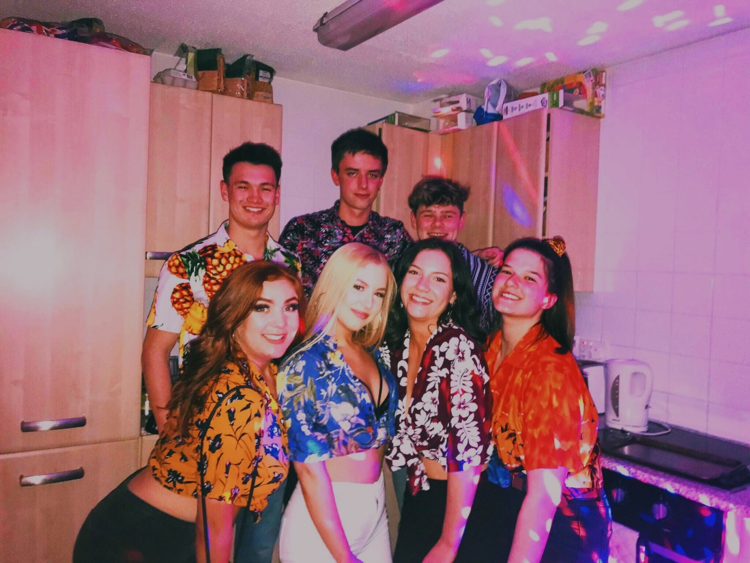 4. Don't grab the first people you meet and limit your socialising
Everyone is scared. Everyone is in the same boat. This can lead to fast friends, those who you make friends with at pres early in the year and later realise you have barely anything in common with. It is important to keep your horizon clear, continue making effort to make new friends even if you think you 'have enough'. I can tell you; you can never have enough friends.
5. Join a Society
Everyone told me to do this. Did I do it? Yes. Did I stick it out long enough to be rewarded for the anxiety I put myself through? No. Go to the socials and the training if it's a sport and put in the time. You may be surprised by what you end up actually enjoying! Even if you only go for the socials, being in a society is a very good way to make friends and feel like a part of a family away from home.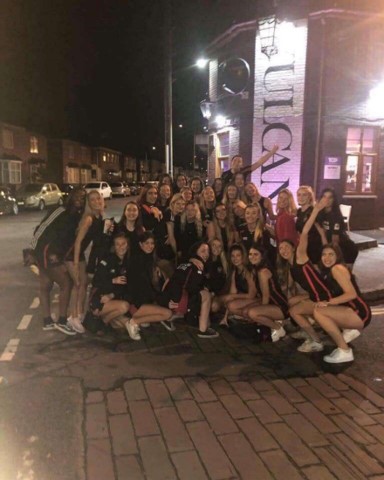 6. Don't be afraid of going to things alone
Being alone is daunting, but it is also rewarding. If you can't find anyone to go with don't let it put you off! I missed out on so many things I wanted to do because no one else wanted to do it with me. Also, I'll let you into a little secret. You will meet the type of people who like the same things as you if you go to the things you like doing… really, it's that simple.
7. Go to the Society Fairs
I never got around to this in freshers and I really regret it! It hosts every society available all in one place and you can get so many useful (free) stuff. Who doesn't like free stuff? Also, Dominos usually hands out free pizza, so even if you just go for that it's worth it.
8. Don't stress about second year housing
This is a big one. Almost immediately estate agents start advertising next year's housing to get their houses signed for as quickly as possible. This is a marketing technique; they tell you all their houses are being snapped up to try and pressure you into signing for one. In reality, there are houses up for let all year, they differ on bedroom numbers and location, but you will always be able to find a house! This means do not feel pressured into picking the people for your second-year house too rashly, you don't need to move in with the first people you meet. Wait for a bit and see who you click with, find your feet and figure out who you can see yourself spending lots of time with. Wait until after Christmas – there will still be houses in the new year.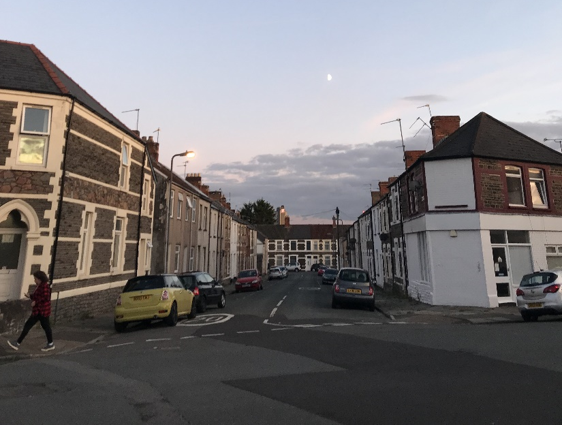 9. Phone Home more
You get so entangled in socialising and making sure you don't miss anything that talking to your parents can seem like a big effort. Your new life is so shiny and exciting. Remember though, flying the nest will be a big shock to your parents and keeping them in the loop makes for much easier holidays. Imagine going home at Christmas and not having responded to their calls since October… yeah it makes for an awkward holiday. Even if you think there's nothing to talk about because nothing has happened, they will be eager to hear even the tiniest thing – 'I finally managed to work the washing machine for example is a big hit. Even just recounting your day will be appreciated I can tell you.
10. Try and get out of Cardiff city
Wales is so beautiful, and I spent all of first year stuck in the concrete city! With parks like Bute and Roath I felt it unnecessary to trek out of the ease of Cardiff. The university offers 'give it a go' coach trips which I wish I had made the effort to do in firstyear! They go everywhere from Rhossili beach to Amsterdam. You can also join societies that go out such as the Hiking, Wild swimming or Surf societies!