Review of 2022
22 December 2022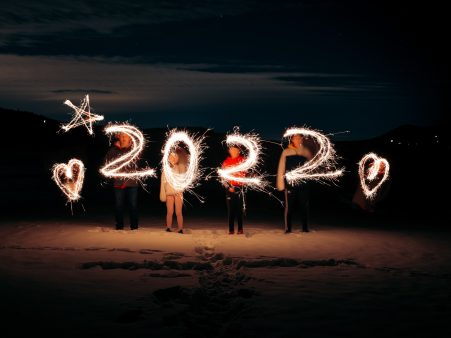 Cardiff University's work to turn research into real-world remedies for society's pressing problems continued apace in 2022. Three major investments that provide the tools to translate ideas came to fruition.  We opened sbarc|spark on St David's Day, Abacws in April, and the doors of the Translational Research Hub swung open in July. New teams were assembled, deals done, awards won. Here, we look back at the people and partnerships that drove the University's creative agenda.
It's been billed as society's SuperLab, designed to cross-fertilise ideas and foster improvements to the lives of Welsh citizens. sbarc|spark brings together experts from social science research groups alongside external partners to tackle society's wicked problems – from climate change to crime and security, young people's mental health, and many more.
The launch event in June brought luminaries from these spheres to Cardiff to celebrate the achievement: guests included Professor Julia Black, President of the British Academy, the UK's national academy for humanities and social sciences; Fozia Irfan, Director of Children and Young People at BBC Children in Need; leading social science research thinker, Sir Geoff Mulgam, and Adam Price, leader, Plaid Cymru, whose ideas helped to shape sbarc|spark's purpose.
Overall, the year provided a rich seam of news across the University's research and innovation activities. In January, former Cardiff University catalysis researcher, Dr Alexander O'Malley, was awarded the Sir John Meurig Thomas Medal at the UK Catalysis Hub Winter Conference. The School of Psychology made headlines with research suggesting protective face masks make wearers look more attractive.
In February, Cardiff benefitted from a £3.4m award from UK Research and Innovation (UKRI) to create a Development Network that will shape the next generation of research leaders.
A new strategic partnership between the GW4 Alliance and the Western Gateway was announced in March, strengthening collaborative activities that will drive green and economic regional growth. The University opened the doors today to its newly refurbished Bute Building – a £17.3m project  bringing Welsh School of Architecture (WSA) activities back under one roof. NESTA, the Institute of Welsh Affairs and Bipsync moved into sbarc|spark
April saw mathematician and TV presenter, Professor Hannah Fry, deliver a guest lecture to mark the opening of Cardiff University's brand new Abacws building.
In May, 90% of research at Cardiff University was confirmed as officially world-leading or internationally excellent according to the Research Excellence Framework (REF) 2021 results, which  found the vast majority of submitted research secured the highest 4* and 3* ratings.
Welsh Government and the Cardiff Capital Region City Deal committed £6m co-investment to a Cardiff University-led Cyber Innovation Hub (CIH) to drive the transformation and growth of a cybersecurity cluster in South Wales.
And Cardiff won £3m to accelerate knowledge exchange, translation and commercialisation through UKRI's Impact Acceleration Account (IAA).
SimplyDo joined sbarc|spark in June, and Clwstwr celebrated the success of over 100 of its creative projects in South Wales. In July, Cardiff University and Dŵr Cymru Welsh Water signed a strategic partnership for future collaboration and research, and TRH opened its doors.
The World Health Organisation adopted the Cardiff Model for tackling violence in September, and University researchers developed a finger-prick blood test that can identify people most at risk of being reinfected with COVID-19.
October saw the launch of Media Cymru – a £50 million collaboration to develop a world-leading hub for innovation across TV, film, and the wider media industry in Wales, led by Cardiff University with funding through UK Research and Innovation's flagship Strength in Places Fund and a range of partners. Professor Erminia Calabrese, from Cardiff University's School of Physics and Astronomy, was awarded the 2022 Institute of Physics Fred Hoyle Medal and Prize.
A report by London Economics – one of Europe's leading specialist economics and policy consultancies – showed Cardiff contributed £3.68 billion to the UK economy in a single year.
December saw a visit from Sir Andrew Mackenzie, chair of UK Research and Innovation (UKRI), who met leading researchers on a two-day tour of Cardiff's cutting-edge facilities. The Wales Centre for Public Policy (WCPP) in sbarc|spark was awarded £9m over the next five years to continue its research. And a partnership that embraces green handcrafts to improve the wellbeing of people living with mental health difficulties has been pioneered by The Fathom Trust and Cardiff University.
Finally, don't forget the Wales Student Market is another great Cardiff collaboration that supports enterprising graduates and students.
We wish you a multidisciplinary Christmas, and a collaborative New Year.
homeofinnovation@cardiff.ac.uk