Reinventing inventories
24 July 2023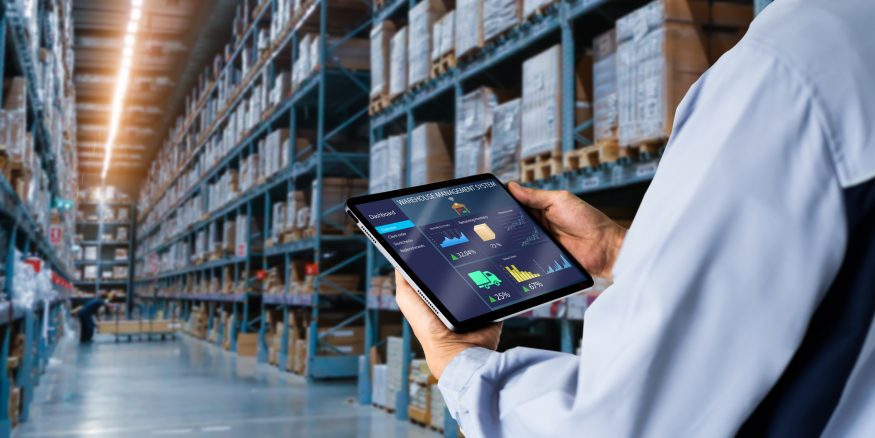 For the past decade, experts from Cardiff University have been using their knowhow to help logistics companies cut costs, reduce waste and bring benefits to customers.
Quoting extracts from an article first published in IMPACT – the magazine of the national Operational Research Society – Professor Aris Syntetos explains how his team have embraced technology and smart thinking to keep the world of logistics moving…
"Traditionally, Third Party Logistics (3PL) companies take care of stock for clients. They import, warehouse and distribute goods. And traditionally, 3PL providers do what their client asks.
But what if the client wanted less? It seems counter-intuitive for a 3PL company to make things cheaper and reduce a client's revenue. But we knew that by doing this, we could improve service levels and help to make a 3PL company more attractive to potential customers.
Ten years ago, we began working with Panalpina, which later became part of the DSV group (the third largest 3PL firm in the world, with over 60,000 employees). We formed the PARC Institute of Manufacturing, Logistics and Inventory as a joint university-industry partnership to tackle inventory forecasting.
Everyone appreciates that holding items in stock comes with a cost. In fact, the total value of inventory in the US is equivalent to around 15 per cent of its gross domestic product. And so, we pondered the unthinkable: could a 3PL company store very little or no inventory at all?!
We knew that a new technology – 3D printing – promised a future where we could make parts to order, providing what's called distributed manufacturing.
And we knew that a key potential target for stock reduction was spare parts inventory. Spares can often be notoriously slow-moving stocks, held for years or even decades. When a product is no longer being made, the manufacturer usually must provide spares for years to cover the warranty and support the product's lifetime.
It's a notoriously difficult problem. Either you end up with too much unwanted stock or you run out and cannot meet your contractual obligations.
We brought in the School of Engineering to look at quality issues that were prevalent with 3D printing technologies, whilst my Business School colleagues modelled these novel forms of inventory management and their potential impact on stock holding costs.
Crucially, we teamed employees from Panalpina (later DSV) with academics in PARC, bringing ideas and practical expertise together.
We devised an inventory forecasting tool in a spreadsheet format, making its implementation easier and more effective. Alongside, we developed algorithms, taking historical demand data along with associated inventory movements and using it to simulate the impact of alternative approaches. And we demonstrated a better way of working, where 3D printing businesses with spare capacity develop mutual outsourcing agreements with other 3DP companies to give both parties greater flexibility.
In turn, this made possible a more distributed approach. Where 3PL companies have traditionally shipped parts from country to country, localised 3D printers could reduce costs and the impact on the environment.
PARC has been able to support a range of businesses thanks to its work with DSV. Expert algorithmic and inventory forecasting advice helped Accolade Wines, a global wine business with the largest wine warehouse and distribution centre in Europe, improve the way the company calculates the stock levels needed to avoid running out of produ
And our work with Yeo Valley, the UK's largest organic dairy producer, helped to provided stock holding and commercial opportunities that realised around £3m worth of cash and trading benefits.
Above all, the project led us towards the 'circular economy' when we realised 3D printers could repair broken, previously discarded products. Now, thanks to RemakerSpace, based in Cardiff University's sbarc|spark building, members of the public can come in with a damaged item and we will design and print a part to fix the product.
In short, our work at the PARC Centre has shown that the Operational Research approach can enable companies to take a totally different look at their products and services, cutting lead times from months to just days, producing goods locally, reducing haulage and cutting waste.
Some people view logistics as a necessary but boring part of business operations – but to us, it's a constant challenge to make things better."
Professor Aris Syntetos
Distinguished Research Professor, DSV Chair
Excerpts above were published in an article – Changing the Role of Logistics (tandfonline.com) – for the Operational Research Society.