How Cardiff University's sbarc | spark building will nurture post-pandemic recovery
28 June 2021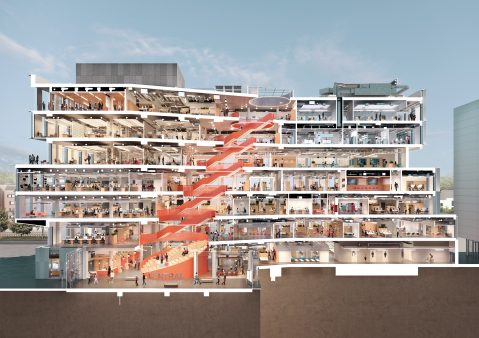 Cardiff University's new sbarc building opens this coming winter. It aims to grow collaborations, businesses, spin-outs, start-ups, and social enterprises, bringing together essential ingredients to boost enterprise in Cardiff and the wider Capital Region after COVID-19.
Featuring an impressive 17,500 sq.ft of dedicated space across four floors and an impeccable attention to detail in its designs, sbarc was commissioned by Cardiff University to create a stimulating environment in which businesses can grow by engaging with everything the University has to offer.
To learn about the impact the sbarc Building will have on innovation in the Cardiff Capital Region, Business News Wales spoke with Dr. David Bembo, the Director of Research and Innovation Services at Cardiff University:
"I see sbarc as delivering far more than a cutting-edge incubator for new businesses. Bricks and mortar, glass and steel are the basic ingredients but this will be a hub for innovation, a gateway to accessing the University's talent and expertise for the purposes of co-creating ideas and the co-delivery of research and development and the products and services of the future. Post-pandemic, Sbarc should be a bustling, stimulating and supportive environment and a melting pot of culture and ideation. I'd like visitors to come away with a sense that this is somewhere where they are welcome and where high aspirations are valued and lofty ambitions can be realized and made tangible."   
All units housed within the building are fully furnished and fully serviced – including cleaning, security, and reception services, along with 24/7 key card access, internet connectivity (speeds up to 500 Mbps), telephony services, 24-hour support, tea points and onsite café.
You can listen to our full audio interview with David Bembo below: