Funding and awards for circular economy centre
13 June 2022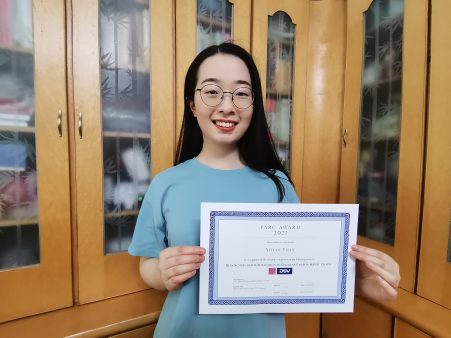 RemakerSpace – Cardiff University's fledgling home dedicated to remanufacturing and reuse – has notched up new accolades as it prepares to open new doors.
An innovative circular economy centre containing equipment exclusively funded by Welsh Government, RemakerSpace was established by the PARC Institute of Manufacturing, Logistics and Inventory and operates with support from DSV.
The not-for-profit will open soon in a bespoke space in Cardiff's new sbarc|spark building. Packed full of tools to support product life cycle extension and reduce obsolescence, RemakerSpace will work with business and the community to drive fundamental changes in the way we design, consume and dispose of products.
First, DSV presented the 2021 PARC Award to Cardiff Business School postgraduate student Xitian Yuan for her paper on blockchain in circular fashion supply chains. The award is made to the student who has created the most relevant and useful research for DSV.
Xitian said: "It was a real pleasure to win the PARC Award! My project focused on three key points: sustainability, fashion supply chain, and the application of blockchain. I'd like to thank Dr Qian Li and Dr Andy Lahy for their suggestions and help, and I hope my project may be useful for other students and supply chain practitioners."
Second, directors, Professor Aris Syntetos and Dr Dan Eyers, have been awarded a collaborative research community fund by GW4 for a project that complements the RemakerSpace ethos.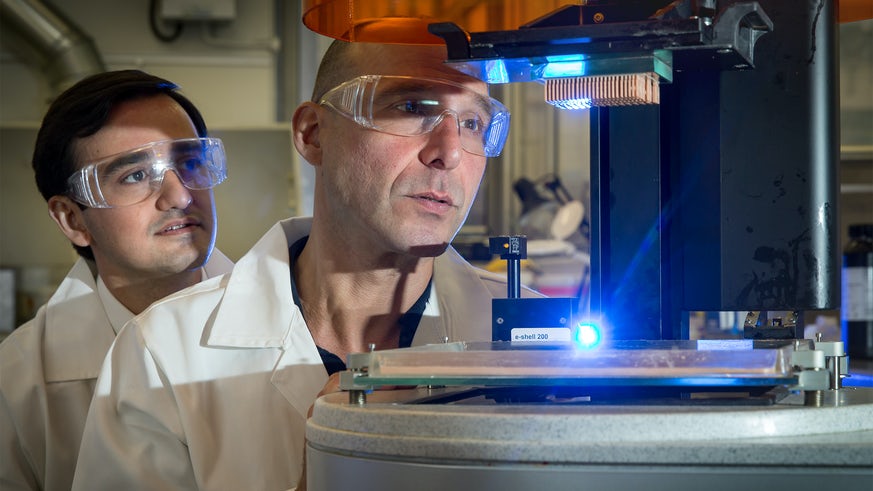 "Technology-Enabled Circularity (TEC): Digitalisation and Sustainability in Manufacturing" is an interdisciplinary network bringing together expertise in digital manufacturing and circular economies to build more sustainable manufacturing futures.
Project lead, Dr Jennifer Johns, Bristol University, said: "Thanks to this funding award from GW4, we aim to deepen our academic understandings and integrate perspectives from across the social sciences and STEM in a truly interdisciplinary network to help meet industry and policy demand for potential solutions to social and economic problems."
The project involves the employment of a researcher and runs for 6 months, from June to the end of 2022.
Third, RemakerSpace has been awarded funding through SMART Expertise, supported by the Welsh European Funding Office and the Welsh Government, to support cutting edge research on the value of material repurposing and its implications for the circular economy
The project is delivered by Professor Aris Syntetos, Dr Thanos Goltsos, Dr Daniel Eyers, and Dr Tim Ramjaun, managed by Dr Andy Treharne-Davies of Cardiff University, and co-led by DSV's Professor Mike Wilson and Peter Tuthill.
Aris and Dan added: "We were delighted to receive funding to explore the value of repurposing material, its implications for connected business collaboration, and its contribution to the circular economic agenda. Our project sets out to facilitate collaboration towards the reduction of material and carbon footprints while creating new value streams across supply chains."
Project partners are DSV Global Transport and Logistics and four new collaborators: Interface, a sustainable flooring products company, Greenstream Flooring, a Welsh specialist flooring recovery business dealing with reused floor tiles; 3dGBIre, a 3D printing company who use repurposed filament in 3D printing, sister company CREATE Education, who focus on bringing design and manufacturing technologies to the classroom and the community, and Rj-Alpha Advisory Services Ltd., an advisory firm with an established network of companies across the circular supply chain.
RemakerSpace will open for business in its new home this summer. If you would like to know more about collaboration, please get in touch at parc-institute@cardiff.ac.uk.