Delivering for Welsh research and innovation
13 December 2021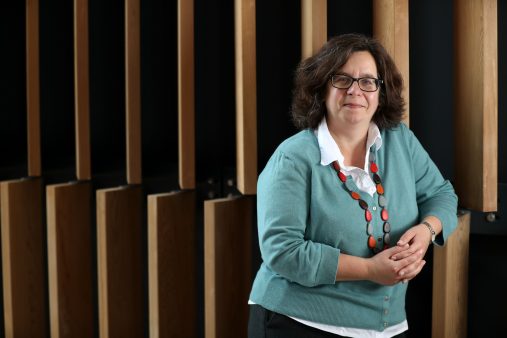 Cardiff University is a critical driver of the economy of Wales. Our excellent research stimulates collaboration with business, promotes economic growth and job creation, improves wellbeing and health outcomes, and engages and supports communities. 
Professor Kim Graham, Pro Vice-Chancellor, Research, Innovation and Enterprise sets out Cardiff's strategy to drive greater regional innovation and impact, facilitating the ambitions of our people and those of our external partners. 
"COVID-19 highlighted the critical importance of sustained investment in research and innovation, which in turn facilitated a rapid response to address the challenge of the pandemic.
Cardiff experts in the Centre for Trials Research (CTR) collaborated with Imperial College London to establish a PAN-COVID online database of women affected by coronavirus in pregnancy. And the School of Engineering partnered with Welsh Government and Welsh industry to develop and test new Personal Protective Equipment (PPE) masks. Our academics also took a leading role in mapping the spread of coronavirus as part of the COVID-19 Genomics UK Consortium to develop large-scale, rapid sequencing and analysis of the virus.
Aiming to build on this work, Genomics Partnership Wales has just been granted Welsh Government approval for its business case to develop a £15.3M state-of-the-art genomics facility at a site in the north of Cardiff. It will co-locate three key partner organisations: the All-Wales Medical Genomics Service; Public Health Wales' Pathogen Genomics Unit and Wales Gene Park, hosted by Cardiff University. The hub will support Wales' commitment to invest in a vibrant ecosystem of precision medicine research, innovation and national service development as laid out in Welsh Government's Genomics for Precision Medicine Strategy.
Our new strategy for research and innovation not only supports established research strengths but seeks to grow new initiatives. It celebrates our dynamic partnerships and sets out our ambitious plans for future activities.
Our research continues to have global reach and recognition in key areas: neuroscience and mental health, cybersecurity and data, creative industries, and technologies vital for addressing climate change, such as catalysis, compound semiconductors and energy systems.
Neuroscience and Mental Health
The Neuroscience & Mental Health University Innovation Institute is home to the MRC Centre for Neuropsychiatric Genetics and Genomics, the National Centre for Mental Health and the Cardiff UK Dementia Research Institute, bringing genetics, neuroscience and clinical research together in the bespoke £30m Hadyn Ellis Building.
Researchers study disorders such as attention deficit hyperactivity disorder and autism, schizophrenia, bipolar disorder, and neurodegenerative disorders such as Alzheimer's disease, Huntington's disease and Parkinson's disease.
This world-leading expertise is complemented by our recently-launched Medicines Discovery Institute. The £14 million centre aims to put Wales at the forefront of medical innovation. This work aligns with a broader emphasis on precision medicine – integrated diagnostics and personalised treatment – and our research expertise in genomics.
Our plans to develop a new Neuroscience Translational Cluster will build on this bedrock of academic excellence, bringing together early phase discovery, target validation, genomics and stratification with advanced therapeutics and early clinical trials.
Ensuring further clinical impact, our Wolfson Centre for Young People's Mental Health is a dedicated interdisciplinary research centre focusing on reducing anxiety and depression in young people. It pools research expertise to focus on understanding the causes of adolescent mental health problems that can inform new effective ways to offer practical help to young people.
Cybersecurity and Data
The new Abacws building for the School of Mathematics and Computer Science will drive data science innovation. It is the home of our Data Innovation Research Institute which conducts fundamental research into the aspects of managing, analysing and interpreting massive volumes of textual and numerical information. It is the university's new hub for data science, encompassing research, teaching, High Performance Computing (HPC) and industry collaboration.
Cardiff is also fast becoming a UK leader in cyber security analytics: the interpretation and effective communication of applied data science and artificial intelligence methods through interdisciplinary insights into cyber risk, threat intelligence, attack detection and situational awareness. We are developing plans for a Wales Cyber Innovation Hub in partnership with Welsh Government and the Cardiff Capital Region City Deal, and are continuing to build the Wales Data Nation Accelerator, formed to accelerate new insight, foresight and intelligence from diverse data assets for societal, health and economic impact. In addition, we are working closely with the bid to create a Western Gateway Digital Accelerator.
Creative Industries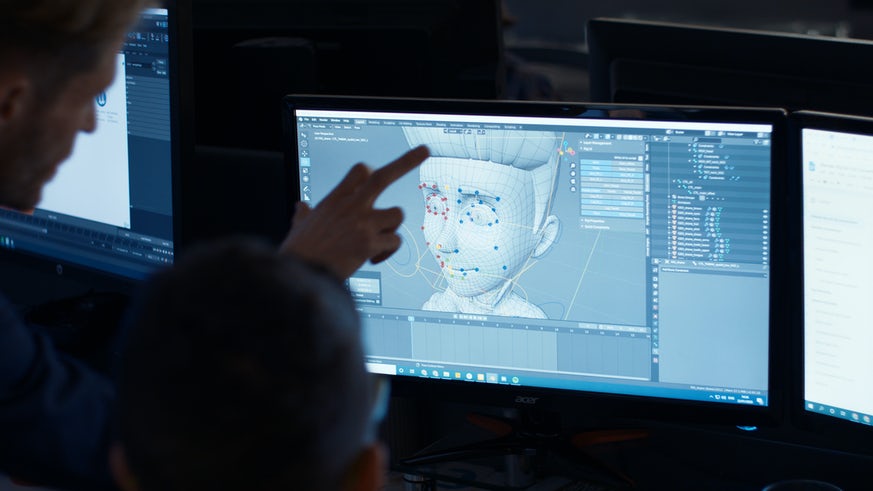 The University leads media.cymru, a major collaboration to accelerate growth in the Cardiff Capital Region's media sector. The strategic investment programme brings together 24 media production, broadcast, technology, university, and local leadership partners for the first time to supercharge media innovation. Building on the successful foundations of Clwstwr, media.cymru will drive inclusive, sustainable economic growth and an additional £236 million in GVA by 2026. Across five years, the programme aims to create hundreds of jobs and more innovative firms in the region. The programme's activities are designed to respond to emerging technologies, increase small businesses' capacity for innovation and address skills needs for the future.
Technologies for Net Zero 
In line with COP26, Cardiff is committed to Net Zero Carbon and tackling climate change.
We are specialists in the sciences of catalysis and compound semiconductors (CS). Both have the capacity to deliver technological innovation aligned to achieving Net Zero. CS technologies are at the heart of greener transport – electric vehicles, satellite communications and GPS. Catalysts are central to the development of greenhouse-neutral biofuels and cleaner industrial processes.
Cardiff's investment in an academic-business focused Translational Research Hub will provide a bespoke home for scientists from the Institute for Compound Semiconductors (ICS) and Cardiff Catalysis Institute (CCI), enabling development of innovative new technological solutions to net zero.
CCI works with industrial partners in fields such as the automotive, fuel and chemical manufacturing industries, helping to refine processes through combinations of conventional and innovative methods. With BP and Johnson Matthey, the CCI recently won EPSRC funding to accelerate its mission to create cleaner, greener catalysts.
ICS is the focal point for a multi-million-pound portfolio of coordinated investments to create Europe's first Compound Semiconductor cluster. The Compound Semiconductor Centre, our joint venture with IQE plc, supports CSconnected – a £43m UKRI Strength in Places Fund project to drive high-quality jobs growth and supply chain development.
In addition, a new £5 million research centre (funded by the Economic and Social Research Council – ESRC) is exploring how we can live differently to cut emissions. The Centre for Climate Change and Social Transformations (CAST) draws on our internationally strong social science research and works closely with industry, government and charities to tackle climate change.
We are partnering with other organisations across the Western Gateway geography and also within Wales to deliver net zero initiatives. Cardiff has joined the universities of Swansea, Aberystwyth, Bangor and the University of South Wales to deliver Net Zero Wales (N0W), in collaboration with industrial partners across Wales. The group brings together an existing ecosystem of diverse projects, partnerships and facilities to create and lead a pan-Wales research, training, innovation and delivery cluster. N0W will support Wales in its ambitious plans to decarbonise and deliver net zero in advance of the UK mandate of 2050.
Future Innovation Investment 
Cardiff Innovation Campus will be our future home of innovation. When it opens next year, our innovation campus will be home to sbarc | spark – a building that brings SPARK, the Social Science Research Park – alongside Cardiff Innovations@sbarc|spark, in alliance with the Cardiff Medicentre at Heath Park Campus. Next door, the new Translational Research Hub will work with industry.
Our Innovation campus' ethos is to facilitate the application of an interdisciplinary culture, informed by the needs of our business, public sector and NHS partners, with close linkage to our innovation incubators – most notably Cardiff Innovations@sbarc – supporting the creation of new spinouts, start-ups and student enterprise under one roof.
The campus supports the University's aim to develop innovative new approaches to addressing global challenges, aligned to major funders including UK Research & Innovation (UKRI), BEIS, UK Government, Horizon Europe and a host of research organisations and institutes.
Cardiff offers real potential for innovation and business competitiveness, such as via our collaborations with Airbus and Takeda. Research can only be turned into real-world applications through lasting partnerships with the public sector and industry – from NHS Wales and the Office for National Statistics to multinationals, Welsh anchor companies and SMEs.
Looking ahead
Collaboration is at the heart of our future ambitions. We are excited by future opportunities. Scientists at the universities of Aberystwyth, Bangor, Cardiff and Swansea contributed to Wales's pandemic response by developing virus sequencing platforms, modelling SARS-CoV-2 spread in Wales, providing scientific support and collaborating with NHS colleagues and Welsh companies. Our work on a future Institute for Pandemic Preparedness with Public Health Wales and university partners aims to minimise the impacts of future pandemics. The work is being facilitated by the investment in the new Wales Innovation Network, which provides an exciting vehicle to grow academic collaboration across Welsh universities, in partnership with business.
COVID-19 gave rise to new approaches to global data-sharing and collaboration, which would have been unthinkable a year ago, and increased our awareness of the need to address social and health inequalities which impact health, wellbeing and opportunities for all. Looking forward, our research and innovation ambitions remain unchanged but will be delivered mindful of these needs, ensuring Cardiff continues to be well-placed to contribute to the health, wealth, security and well-being of current and future generations in Wales, in the UK and globally."
Professor Kim Graham, Pro Vice-Chancellor, Research, Innovation and Enterprise
_________________________________
Contacts:
Abacws: Beatrice Allen, School Manager; AllenBE@cardiff.ac.uk
Cardiff Catalysis Institute – Prof Duncan Wass, Director – wassd@cardiff.ac.uk;
Cardiff Innovations@sbarc|spark – David Bembo, Director, Research and Innovation Services – bembo@cardiff.ac.uk;
Centre of Excellence for Precision Medicine: Professor James Walters, Director, MRC Centre for Neuropsychiatric Genetics and Genomics – waltersjt@cardiff.ac.uk – Professor Ian Weeks, Pro-Vice Chancellor and Head of the College of Biomedical and Lifesciences: WeeksI@cardiff.ac.uk
Centre for Trials Research – email ctr@cardiff.ac.uk
Clwstwr – email: clwstwrcreadigol@cardiff.ac.uk
CSconnected – Chris Meadows, Director – meadowsC1@cardiff.ac.uk
Cyber Innovation Hub: Nadine Payne, Business Engagement & Partnership Manager – payneN2@cardiff.ac.uk
GW4 Net Zero Initiative and Net Zero Initiative – Bettina Bockelmann-Evans, Research and Innovation Services, Bockelmann-Evans@cardiff.ac.uk
Institute for Compound Semiconductors – Prof Peter Smowton, Academic Director of ICS and CSconnected SIPF – smowtonpm@cardiff.ac.uk;
Institute for Pandemic Preparedness – Niki Price, Senior Bid Developer –  PriceN9@cardiff.ac.uk
media.cymru – Sara Pepper, Director of Creative Economy, creativecardiff@cardiff.ac.uk
Neuroscience Translational Cluster: Professor Jeremy Hall, Nadine Payne – payneN2@cardiff.ac.uk – and Dr Mark Humphries – humphriesm1@cardiff.ac.uk
sbarc | spark – Sally O'Connor, SPARK Director of Operations – oconnors@cardiff.ac.uk
Translational Research Hub – Manjit Bansal, Project Manager – BansalM@cardiff.ac.uk
Wales Data Nation Accelerator: Professor Roger Whitaker: support@dna.co.uk