SETsquared & Cardiff to grow success
27 September 2021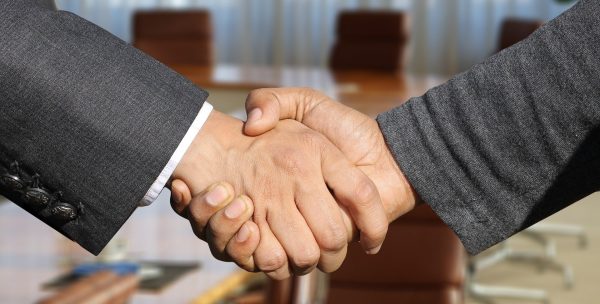 Cardiff University has joined SETsquared – the world's number one university business incubator. The collaboration will help turn research, spin-outs and start-ups into thriving businesses. Here, Simon Bond, Innovation Direction at SETsquared and Dr David Bembo, Cardiff's Director of Research & Innovation Services, discuss the partnership and its mutual benefits. 
What excites you most about this collaboration?  
DB: SETsquared is the Global No. 1 Business Incubator, and its support programmes and professional communities of practice are regarded as sector-leading by knowledge exchange professionals across the UK and beyond.  The activities it delivers are highly complementary to Cardiff's current offering to our enterprising staff and students. This opportunity to join forces is really timely, coinciding with our investment in major new incubator facilities – Cardiff Innovations@Sbarc – going live this year. It's almost as though we planned it this way!   
SB: Cardiff University joins SETsquared with a truly great track record in enterprise and innovation and the Cardiff City Region is home to an amazing ecosystem of high-growth companies and investors. I'm excited about connecting Cardiff's ecosystem with SETsquared's. It makes for a powerful combination – as a partnership of six institutions, SETsquared will help our universities make an even greater contribution to our regional economy.   
How did Cardiff and SETsquared originally meet – and how has the partnership blossomed?  
DB: From Cardiff's perspective we've been aware of SETsquared and its growing reputation and track record for many years and we've had longstanding research and innovation links with each of the individual university members.   
In 2018, SETsquared's Scale-Up Programme was funded through the first round of Research England's Connecting Capability Fund (CCF). We could see benefits to both SETsquared and Cardiff if we were able to expand programme activities into Wales and fortunately HEFCW understood the opportunity and funded our involvement as a full partner. The Scale-Up Programme has been a great success and the relationship has blossomed as we have developed successful collaborative opportunities for our researchers to work with SMEs and in consortia with other SETsquared partners as well as providing member companies with the support to scale up their businesses through access to investment and research and innovation expertise.   
SB: SETsquared is a partnership of universities, but, like all institutions, it is run by people, and I must say our teams really 'clicked' from day one. Running a big new start-up programme like Scale-Up takes energy, professionalism, and a 'can-do' spirit. In Cardiff, SETsquared found its kindred! 
How will your organisation strengthen the other? 
DB: Cardiff will strengthen SETsquared's position in the emerging Western Gateway 'powerhouse', a region with key industrial sectors that are a good fit with the partners' own research and innovation strengths.  As a partner, Cardiff also provides a foothold in Wales as a devolved nation with access to distinct funding opportunities. Finally, it is recognised that the addition of a large research-intensive university like Cardiff would provide additional scale to SETsquared which could be leveraged to raise investment for its commercialisation ambitions. 
SB: I couldn't agree more. As a partnership of six of the UK's leading research-intensive universities, the statistics are impressive on every count. Another thing I'll add is that, as a Capital, Cardiff is 'on the radar' globally. I've had quite a few messages from international members of our network since the announcement saying how much they 'love Cardiff and Wales'!  
What types of projects will the network develop?  
DB: We want to support the creation of more high-value, high-tech start-ups and spin-outs which will bring economic benefit to the region and the nation. This includes support for our student and graduate entrepreneurs. 
Joining the partnership is very timely as Cardiff prepares to move into the new sbarc|spark building on the Innovation Campus.  The SETsquared incubators are world-renowned for their support and acceleration of tech start-ups and spinouts. Joining the partnership will mean we can provide facilities, expertise, and investment support together in one package – bringing a new SETsquared incubator to the heart of Cardiff.  
SB: We can offer a wide range of activities through the partnership including: 
The

 Research to Innovator Programme 

which helps develop the entrepreneurial mindset of research staff;

 

The

 ICURe Programme 

which brings research teams into a boot camp setting to better understand the commercial potential of their research and develop greater business understanding; 

 
The 

Business Acceleration Programme

 supports the acceleration of participants' early-stage high-tech businesses and the securing of appropriate investment from 'seed' to 'scale-up';

 

The 

Entrepreneur's Programme 

allows participants to develop and test their business model & identify next steps;  

 

The 

Investment Programme

 develops members' investor propositions in order to raise investment for growth; 

 

All of this is underpinned by the establishment of a new investment fund for fast growth, innovation-intensive companies developed by SETsquared that have spun-out of the partner universities and/or collaborate with them. 

 
How do you intend to build your collaboration over time? 
DB: Success breeds success, and our intention is to leverage more funding from private and public sources to support the growth of distinctive future industries and secure prosperity throughout the region. 
SB: As Dave says, prosperity throughout our region must drive our plan. And that prosperity must be inclusive – national strategies for Innovation, Levelling-Up and so forth give us a clear direction of travel, however it's our responsibility to ensure that the benefits of these strategies flow to and are retained widely in the communities that we're anchored in.  
What mutual benefits will the partnership bring? 
DB: Partnership and collaboration, plus the sharing of expertise and good practice. 
SB: I'm looking forward to Dave joining the Management Board and his colleagues joining SETsquared practitioner groups and sharing the fresh perspectives we'll bring to each other. The SETsquared Partnership is driven by people – ambitious, caring and passionate KE professionals. Having the Cardiff team as part of our partnership is the biggest benefit of all.  
How do university researchers, student and businesses get involved with SETsquared? 
DB: Keep an eye out for programmes which will be launched! 
SB: We are arranging meetings for our new Cardiff colleagues with the SETsquared practice groups to get the ball rolling. You can keep up to date with SETsquared news, events, and programmes by subscribing to our monthly newsletter here.  
Also, a date for the diary – our big annual practitioner get-together, the SETsquared Conference, is the w/c 24 January (whether it's online or f2f is still TBC!)  –– here's a taster of what it's all about from last year SETsquared Conference 2021. Make sure you come along!