KTPs – partnerships for prosperity 
20 September 2021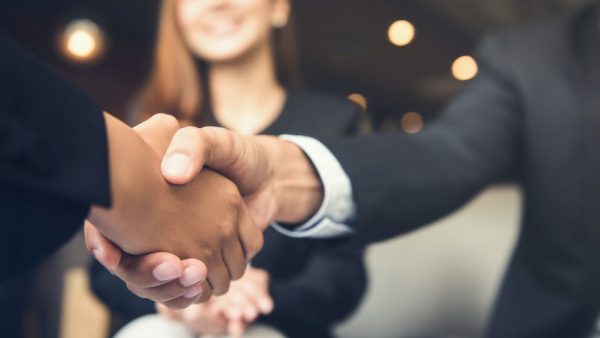 Now is the perfect time for Welsh companies to get involved with Knowledge Transfer Partnerships (KTP).  The outbreak of COVID-19 led Welsh Government to support organisations in recovery by uplifting their grant to 75% for Welsh SMEs who apply for the programme before February 2022. The Home of Innovation blog spoke to Rob Rolley, recently appointed KT advisor for South East Wales, about the all-round benefits of KPTs.  
"Led by the Knowledge Transfer Network (KTN), KTPs help businesses in the UK to innovate and grow. The network does this by linking them with an academic or research organisation and a graduate, and then collaborating on a project which will being positive change through innovation. 
Crucial to a KTP's success is the support of a Knowledge Transfer Adviser. KTN has a specialist network of 31 KT Advisers who provide expert advice throughout every stage of the KTP journey, from advising on project suitability, guidance on the application to assessing the KTP impact, post project.  
Cardiff University has a great track record for establishing KTPs and working closely with the Knowledge Transfer Advisor for Wales. I chair the Industrial Advisory board at Cardiff University, and have seen at first hand the need by industry for access to expertise and for growing their own talent, especially set against the backdrop of an ageing demographic and with real skill shortages in certain areas.  
I am passionate about growing skills in engineering education and promoting engineering and helping companies flourish. KTPs have worked really well in companies that I have engaged with whilst in other roles.  I am keen to make a difference in Wales, and the KT advisor will give me a valuable opportunity to do this. 
There are so many benefits to all involved in a KTP. There are the direct and visible ones, as well as many intangibles longer terms ones.   
For the University, they get to exploit, shape and further develop their research and relationships with industry, which can lead to many other mutually beneficial interactions and other research opportunities as well as having impactful research which helps with REF cases.  
For the associate, this is a great development and career opportunity, with many being employed directly by the company post KTP. It gives a great way of seeing how industry works and what it takes to deliver research into a business. 
And for the company, this is a great opportunity to deploy a very focused R&D intervention at significantly reduced cost that will help grow their business and to build up long term relationships with academic intuitions. 
Impact on Wales  
There are also many benefits a KTP can bring to Wales. It can help upskill and increase the capability and competitiveness of the companies we have here to compete nationally and internationally. Success will breed success and helps build a community of where research is helping transform the strong industrial legacy we have here into future industries, that will then employ people that will be homed here. 
For an SME in post covid-19 recovery, a KTP can provide a real boost to research and development or to operation and management through management KTPs. This direct connection to research and domain experts and the support of the academic institution is something that can help to develop markets, products and skills. 
The application process is completed working in partnership, with all partners gaining from this approach. The application is more about ensuring that it demonstrates that there is a need from the business, that is well matched to a University, there is a plan of how a KTP will transfer Knowledge into the business and the business can use it and evidences that the Associate will be supported on their development whilst on the KTP." 
Cardiff's outstanding track record 
Cardiff University is the No1 University in Wales and consistently ranked in the Top 10 in the UK, for the number of partnerships successfully awarded, per year. We have worked with companies and organisations from all sectors and achieved outstanding gradings for the innovation and impact achieved through projects, including this year's Knowledge Transfer Partnership Award finalists, Cardiff School of Psychology and Cardiff Business School KTP with St David's Children Society, who have together created a best practice model for the recruitment, preparation and support of adoptive parents, already leading to the adoption of 23 children.  
And KTP Associate Avinash Majji is a finalist for the Future Leader Award, for his role on a KTP between Cardiff Business School and WJEC CBAC Limited, which is helping to transform WJEC into a High Reliability Education Organization (HREO), developing in-house skills for delivering customer focused and error free services. 
To find out more about working with Cardiff on a KTP, contact Paul Thomas, Cardiff University KTP Manager:  ThomasP7@cardiff.ac.uk